Kuala Lumpur – In the years to come, 23rd of September 2017 will be remembered as one of the most significant dates in the history of MIC as the party's General Assembly will vote on that day for sweeping constitutional amendments in decades.
MIC President Datuk Seri Dr S.Subramaniam and MIC's Central Working Committee (CWC) members are said to be working round the clock to fine-tune the drastic changes in the MIC Constitution which will be tabled at the forthcoming MIC General Assembly.
The General Assembly, scheduled on 23rd September 2017 will be declared open by the Prime Minister and Barisan Nasional Chairman Datuk Seri Najib Tun Razak.
Sweeping changes in decades
Sources familiar with the draft changes proposed in the constitution said once the amendments are approved and implemented, the party would be 'genetically modified' to suit the current political needs and aspirations of the Malaysian Indian Community.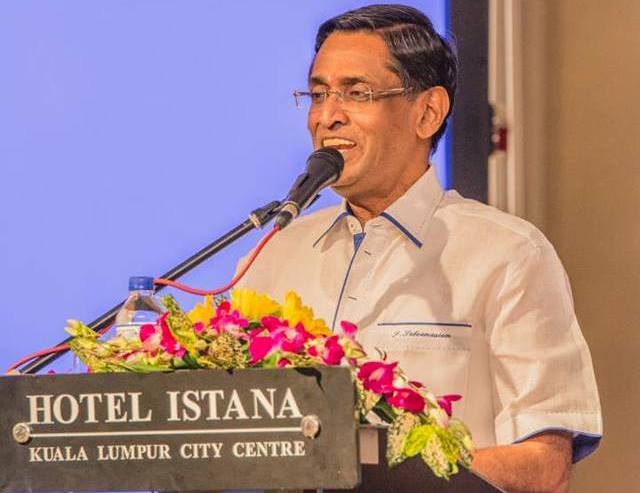 These changes were formulated and drafted as a result of extensive discussions among CWC members and based on input from party's grassroots. In every State Congress conventions recently concluded party President Dr Subra (pic) emphasised the need for such constitutional amendments and the feedback received from the floor debates at such conventions were also compiled and included in the draft amendments.
One of the most significant transformations for the party would be the electoral procedures and the composition of the electorate.
With the new changes, every state arm of the party will have an election to elect a state chairman and a Deputy state Chairman together with a set of committee members who will be ultimately appointed as the office-bearers of the State Congress Committee.
The electoral composition is also set to change. The President, Deputy President, Vice-Presidents and CWC members would be elected henceforth by the office bearers of the branch congress, thus the electoral voters composition has been expanded greatly to include the voices of the grassroots.
The divisional system will also be modified with only the division chairmen being elected at the division level.
MIC sources said all the amendments are still being finalised and modified. At the CWC meeting held yesterday (18 September 2017), it is believed that the proposed amendments were presented for consideration.
Further amendments and fine-tuning are expected from the General Assembly delegates when the draft amendments are tabled for approval and debated on 23rd of September.
The amendments would come into force upon the approval of the Registrar of Societies.
Once in force, the new constitutional amendments are expected to greatly transform the party's structure and functions.
-R.Mutharasan