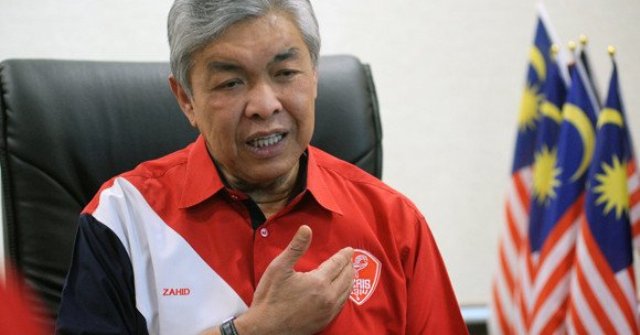 KUALA LUMPUR – The defeat suffered by Barisan Nasional (BN) in the 14th General Election (GE14) is a tragedy and nightmare for the party after ruling the country for 61 years, Opposition Leader Datuk Seri Dr Ahmad Zahid Hamidi said.
However, he has come to terms with the people's verdict made on May 9th. "We have to accept what has happened. But there are lessons to be learned from both sides," he said when debating the motion of thanks to the Yang di-Pertuan Agong at the Dewan Rakyat sitting yesterday.
Ahmad Zahid (BN-Bagan Datuk), who is also the former deputy prime minister, said the GE14 also proved that democracy was alive in the country when the power transition took place peacefully without any bloodshed and untoward incidents.
He said what is important now is for both sides to work together in matters of religion, race and country, including upholding the institution of Parliament and the institution of the Malay Rulers as enshrined in the constitution.
— BERNAMA