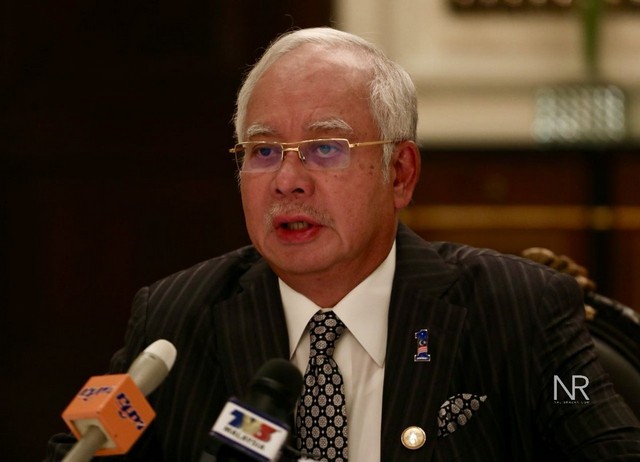 KUALA LUMPUR — Former prime minister Datuk Seri Najib Tun Razak turned up at the Malaysian Anti-Corruption Commission Academy (MACA) in Jalan Duta here today, believed to be to receive three notices on new charges against him in relation to funds belonging  to SRC International Sdn. Bhd, a former subsidiary of 1MDB.
Najib, who arrived at  4.58 pm,  was there for about 45 minutes before leaving in a white Toyota Vellfire MPV which was escorted by two other vehicles.
The media had earlier reported that the Pekan MP would be brought to the Sessions Court at the Jalan Duta Court Complex tomorrow to face three more charges linked to SRC funds under Section 4(1) of the Anti-Money Laundering, Anti-. Terrorism Financing and Proceeds of Unlawful Activities Act 2001  (AMLATFA).
The section provides for a maximum fine of RM5 million or jail up to five years or both, if convicted.
On July 4,  Najib, 65, had pleaded not guilty at the High Court here to three criminal breach of trust charges and one abuse of power charge  in relation to SRC funds.
— BERNAMA