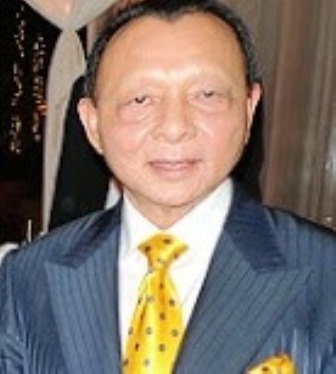 KUANTAN – The Tengku Arif Bendahara of Pahang, Tengku Tan Sri Abdullah Sultan Abu Bakar (pic), died today of cancer at the Gleneagles Hospital in Kuala Lumpur. He was 78.
Tengku Abdullah is a younger brother of the Sultan of Pahang.
Datuk Seri Sulaiman Sultan Abu Bakar, a younger brother of Tengku Abdullah, said he passed away at about 11.30 am.
"His remains were brought back to Pekan for burial at the Pekan Royal Mausoleum this evening," he said when contacted by Bernama.
Tengku Abdullah was the father-in-law of former Defence Minister Datuk Seri Hishammuddin Tun Hussein.
He leaves behind wife Puan Sri Habibah Yusof and three children, namely Tengku Marsilla, Tengku Bakar and Tengku Shaheera.
— BERNAMA