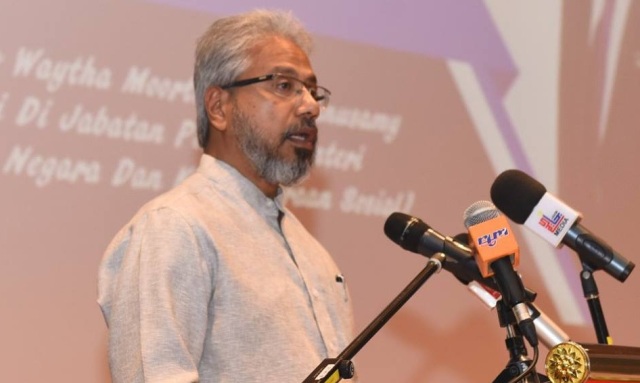 PETALING JAYA — All politicians should refrain from touching on sensitive issues related to race and religion for their own political interests because it does not help in nation building, said Minister in the Prime Minister's Department (National Unity and Social Wellbeing) Senator P. Waytha Moorthy.
He said all parties should respect each other and maintain the racial harmony inherited over the years.
"Security and stability need to be maintained and not be destroyed by overzealous politicians, who only want to use race and religion to further their own political agenda," he said in his speech at the 2018 International Peace Day celebration at the Pure Life Society, here today.
The event attended by more than 500 participants was organised by Partners for Peace Malaysia, in collaboration with the Department of National Unity and Integration and several non-governmental organisations in conjunction with the International Peace Day yesterday (Sept 21).
At the event, a memorandum to declare Sept 21 each year as International Peace Day in Malaysia was handed over by Partners for Peace Malaysia president Joseph Lau to Waytha Moorthy.
The memorandum also suggested that Taman Titiwangsa be gazetted as Titiwangsa Peace Park and National Peace Award be introduced in conjunction with the celebration.
— BERNAMA