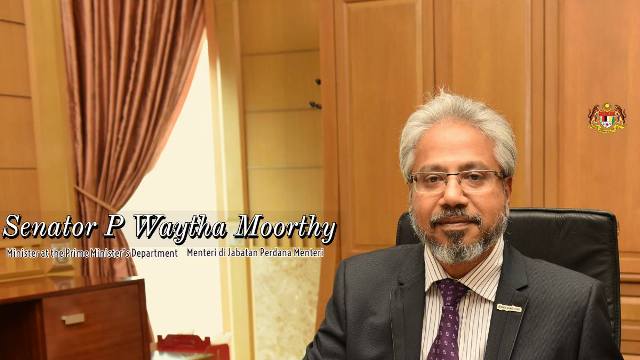 KUALA LUMPUR – PKR president-elect Datuk Seri Anwar Ibrahim's victory in the Port Dickson parliamentary by-election on Saturday proves the people's confidence in the Pakatan Harapan government under the leadership of Prime Minister Tun Dr Mahathir Mohamad and the reform agenda of the New Malaysia, according to Hindraf.
Hindraf (Hindu Rights Action Force) chairman P. Waytha Moorthy, in congratulating Anwar, said the result of the by-election angered well for building a fair, just, transparent and corrupt-free 'Malaysia Baharu' (New Malaysia).
"The victory of Datuk Seri Anwar Ibrahim also directly strengthens the Pakatan Harapan bench in the Dewan Rakyat as newly-elected MPs will be able to tap into his experience and exposure.
"I wish the new Port Dickson MP (Anwar) all the best in future undertakings in strengthening the Pakatan Harapan-led government and in the creation of a Malaysia Baharu," said Waytha Moorthy, who is a minister in the Prime Minister's Department, in a statement here today.
Anwar, 71, was sworn in as a member of the Dewan Rakyat before Speaker Datuk Mohamad Ariff Md Yusof, earlier today after the Dewan Rakyat convened for its second meeting of the first session of the 14th Parliament.
He had won the Port Dickson parliamentary by-election on Saturday. He polled 31,016 votes to win by a majority of 23,560 votes in the seven-cornered contest.
— BERNAMA