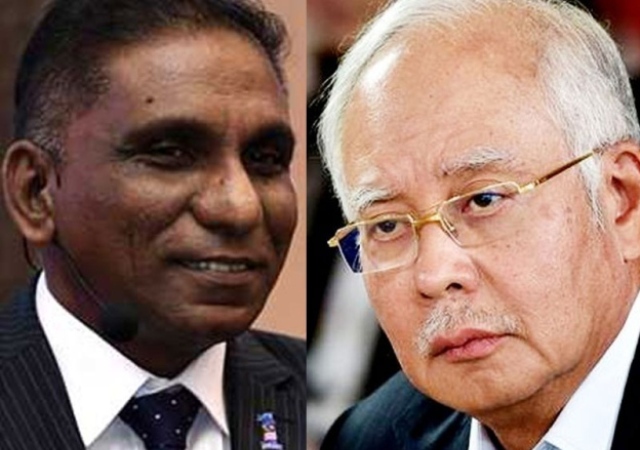 KUALA LUMPUR — Former Prime Minister Datuk Seri Najib Tun Razak and former Treasury secretary-general Tan Sri Mohd Irwan Serigar Abdullah have been summoned to present themselves at the Malaysian Anti-Corruption Commission (MACC) headquarters in Putrajaya tomorrow (October 24).
According to MACC sources, both of them were asked to come at 2 pm to record their statements with regard to the 1Malaysia Development Berhad (1MDB) debt payments to the International Petroleum Investment Co. (IPIC).
Najib had given his statements to facilitate the MACC's investigations into the case several times before.
On July 4, the former premier pleaded not guilty in the High Court to three charges of criminal breach of trust (CBT) and one count of abuse of power over funds totalling RM42 million belonging to SRC International Sdn Bhd.
On Aug 8, he was charged in the Sessions Court with three counts of having received RM42 million in proceeds from unlawful activities into two of his accounts four years ago, with the money belonging to SRC International Sdn Bhd.
On Sept 20,  Najib was charged in the Sessions Court with 21 counts of money laundering and four counts of corruption involving RM2.282 billion in 1MDB funds.
The MACC sources said Najib and Irwan Siregar were expected to be prosecuted in connection with the IPIC case on Thursday.
"Both of them will be charged on Thursday," he told Bernama, but refused to make any further comment.
— BERNAMA