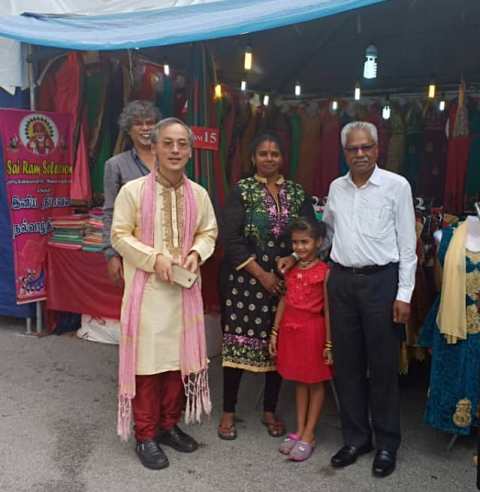 IPOH — The Perak state government is organising a Deepavali open house at the Sekolah Menengah Kebangsaan Buntong on Nov 11, said State Health, Consumer Affairs, National Integration and Human Resource Committee chairman A.Sivanesan.
"We invite the public to attend the open house celebration to enliven the Deepavali festival this year," he told reporters after making a survey around Ipoh's Little India here today.
Meanwhile he said no price hikes were detected around Little India here ahead of the Deepavali  celebration next week.
"We are pleased to see that food items and clothing are being sold at very reasonable prices as this will not burden the consumers." he said.
A total of 96 stalls,  offering a variety of items such as traditional cakes, clothing, jewelry and home decorations, have been set up in the area which would usually come alive as shoppers start shopping for Deepavali.
— BERNAMA