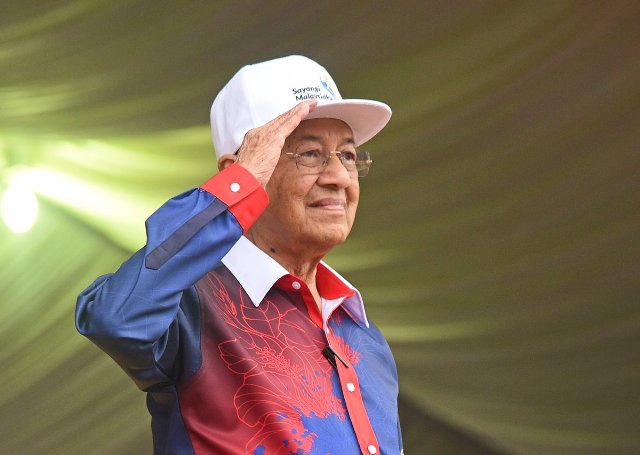 KUALA LUMPUR –  Prime Minister Datuk Seri Dr Mahathir Mohamad today sent Deepavali greetings to all Malaysian Hindus who will be celebrating the occasion tomorrow.
"Just like all the celebrations feted by other Malaysians. it is shared together by our friends from the other religions in the sense of sharing the happiness felt by our friends of other faiths or races," he said in his Deepavali message uploaded through the video in his Twitter and Facebook accounts, tonight.
He said that on Deepavali Day, it was no different although the celebration was for those of the Hindu faith, other Malaysians also enjoyed in the merry-making as it reflected calmness and comfort that could be shared together.
"Such feelings gave meaning to the expression of mutual respect and unity in diversity.
"Based on this sentiment, I wish a Happy Deepavali and hope the celebration this time will give hope to a more meaningful future," he said.
Dr Mahathir said that the Deepavali which is a 'festival of lights' and also a celebration where goodness defeats evil is hoped to give a significant meaning to the Hindus in Malaysia this year.
— BERNAMA