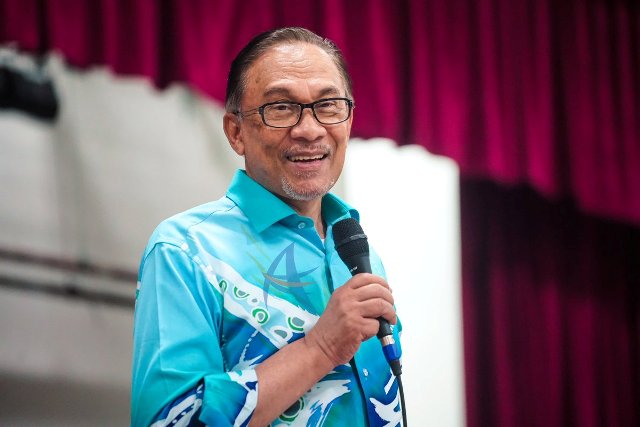 PORT DICKSON — His duties at the Dewan Rakyat and as the new PKR president have not been an obstacle for Datuk Seri Anwar Ibrahim in reaching out to his constituents here.
"I have come here perhaps for the sixth or seventh time and I want to set a good example to other MPs and state assemblymen that they need to get to the ground and work hard.
"If I can't be present during the weekends, I will come on a weekday," he said at a thanksgiving function  to commemorate his victory as Port Dickson MP, at  Dewan Homestay Kampung Pachitan, Lukut, near here yesterday.
Over 2,000 people attended the event including Negeri Sembilan Menteri Besar Aminuddin Harun and Chuah State Assemblyman Michael Yek Diew Ching.
Anwar, said that although he was a new MP, he had debated on the recent budget tabled in Parliament by Finance Minister Lim Guan Eng.
"Many people are upset as some subsidies have been cut, such as aid to  rubber tappers and fishermen, but when I appealed, the Finance Minister promised to review and provide assistance," he said.
Anwar pledged to address local issues such as the frequent flash floods saying that he would discuss the matter with the Port Dickson Municipal Council and the Negeri Sembilan state government.
Later, he met up with representatives of 10 Malay NGOs operating in the constituency at a restaurant here.
— BERNAMA