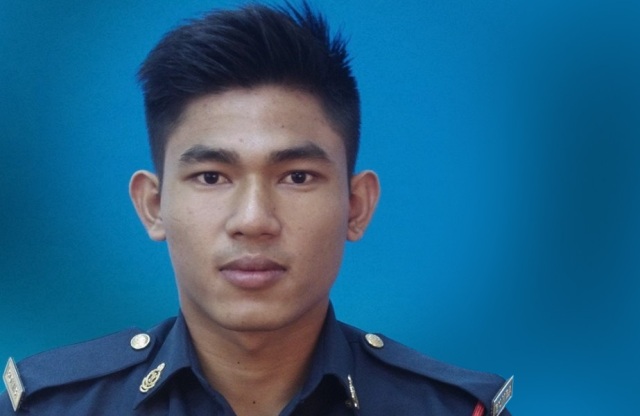 KUALA LUMPUR – Muhammad Adib Mohd Kassim, the firefighter who was seriously injured in the recent riot incident at Sri Maha Mariamman temple in USJ25, Subang Jaya is now able to nod, open his eyes and understand instructions.
Describing this as a more positive development than before, Deputy Minister in the Prime Minister's Department, Datuk Dr Md Farid Rafik said the 24-year-old was, however, still in critical condition but stable, and still required the support of his family members and colleagues.
"So far, he (Adib) is able to nod, open his eyes and understand instructions.
"That is why there are requests from his close relatives to talk to him," he said today at a brief news conference at the National Heart Institute, here, where the fireman is warded for treatment.
Farid said the Prime Minister's Department and Tun Dr Mahathir himself were always following the developments of Muhammad Adib's condition.
"Tun Dr Mahathir makes sure that he is briefed on a regular basis about his (Adib) condition," he said.
Also present were Deputy Finance Minister, Datuk Amiruddin Hamzah and Deputy Entrepreneur Development Minister, Datuk Dr Mohd Hatta Ramli who spent about 30 minutes visiting the injured fireman.
However, attempts by the Bernama reporter present to enquire from Muhammad Adib's family members on his condition failed as they declined to be interviewed.
In the riot incident in the early hours of Nov 27, Muhammad Adib was assaulted by a group of unknown persons while involved in an operation to put out the flames of torched vehicles in front of the temple.
— BERNAMA