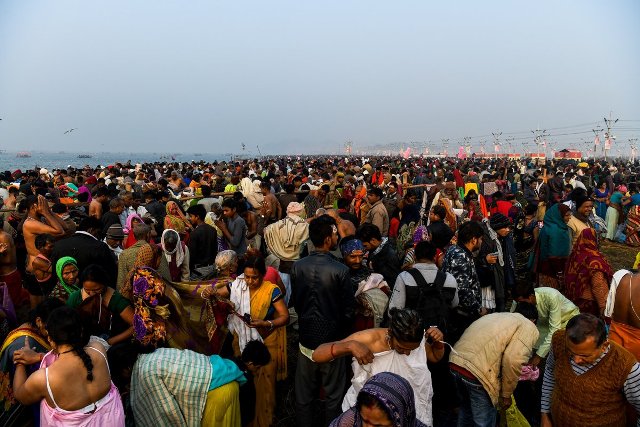 NEW DELHI — India's largest Hindu festival, celebrated with holy river dips, began on Tuesday (Jan 15) at Prayagraj, a city known as Allahabad until recently.
Authorities in the north Indian state of Uttar Pradesh expect 120 million to participate in the Kumbh Mela over the next 50 days.
Hindu pilgrims will bathe at the confluence of the Ganges, the Yamuna, and the mythical Saraswati river, believing that it brings them emancipation from the "cycle of life and death."
The gathering is a logistics challenge involving management of pilgrim crowds and traffic chaos while keeping Prayagraj, a city of six million, functioning.
"There will be real-time video analytics for crowd management, real-time detection and alert algorithm in overcrowding circumstances and detection of uni or bi-directional and wrong-way movements," top police officer O. P. Singh told the Indian media.
Hundreds of mass kitchens, many large public dormitories, and tens of thousands of portable toilets have been set up.
Groups of naked ash-smeared ascetics belonging to various spiritual orders are part of the spectacle.
India's Ministry of Culture said the district administration had  closed all schools for three days until Wednesday, in view of the initial rush for bathing.
Entry of buses into the city has been restricted and makeshift bus stations have been constructed at seven entry points to the city.
The exact dates of bathing during the festival are determined according to Hindu astrology.
The government of Chief Minister Yogi Adityanath, a priest himself, is making efforts to showcase its administrative and religious credentials with an eye on the national elections due this year.
Adityanath in October renamed Allahabad to Prayagraj, a move welcomed by right-wing groups who viewed the former name as denoting India's Mughal history.
With a population of 220 million, the state is a major political battleground for any party that aspires to rule in New Delhi.
Prime Minister Narendra Modi said in a tweet that he hoped the devotees would witness India's "spiritual, cultural and social diversity" on this occasion.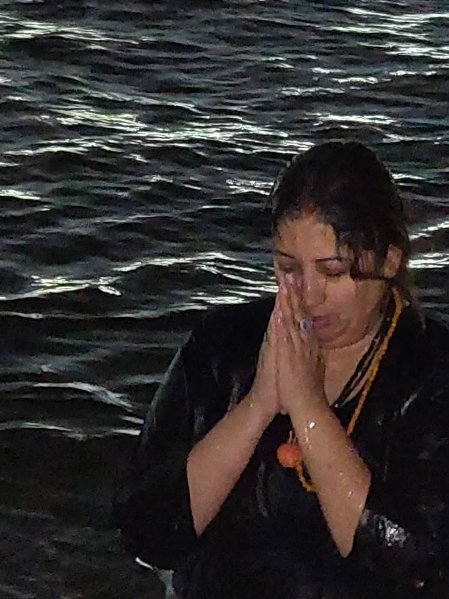 Federal minister Smriti Irani posted a picture of her holy dip with the caption "Har Har Gange".
The Kumbh (meaning an urn) fair is organised at four places, where drops of the nectar of immortality are said to have fallen during a fight over the pot between the gods and demons, according to a Hindu belief.
The other three locations are Haridwar in the state of Uttarakhand, Ujjain in Madhya Pradesh, and Nashik in Maharashtra.
At Prayagraj, the Kumbh fair, known earlier as Ardh Kumbh (half Kumbh), is held every six years and Maha Kumbh (Great Kumbh) every 12 years.
This year's Prayagraj Kumbh is spread over an area of 3,200 hectares, 700 hectares more than the Maha Kumbh in 2013.
The whole region has been divided into 20 sectors with the deployment of 26,000 state security personnel backed by more units of heavily armed federal and state police units, according to local reports.
State broadcaster All India Radio and national television Doordarshan will provide live coverage of the "royal bathing" of the Akharas (spiritual orders of holy men) on special days.
A special tent colony has been set up for non-resident Indians who are scheduled to arrive on Jan 24 after attending Pravasi Bharatiya Divas (Indian diaspora day) in the neighbouring city of Varanasi.
— BERNAMA