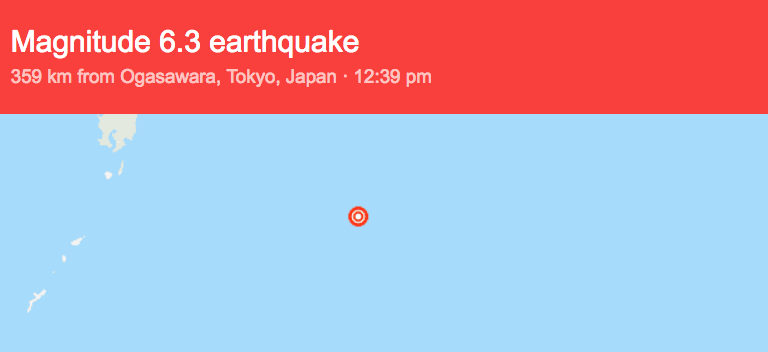 KUALA LUMPUR: A strong earthquake, of magnitude 6.1 on the Richter scale, occurred in the southeast of Honshu, Japan, at 12.39 pm today.
The Malaysian Meteorological Department said in a statement that the epicentre was 641km south of Hamamatsu at a depth of 444km.
The statement said the quake did not pose any threat of a tsunami to Malaysia.
— BERNAMA