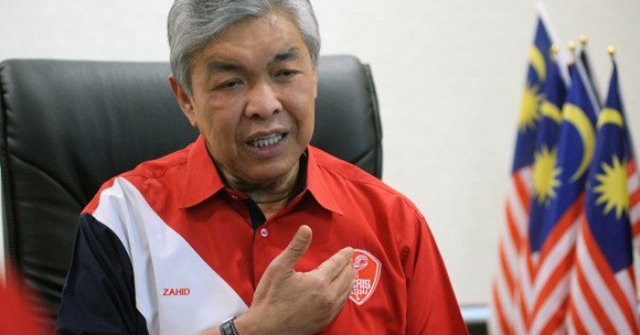 BAGAN DATUK — UMNO and the Barisan Nasional component parties will discuss with PAS to field only one opposition candidate for the Sungai Kandis by-election in Selangor.
UMNO president Datuk Seri Dr Ahmad Zahid Hamidi said the cooperation was the opposition's strategy to ensure a one-on-one stiff fight during the by-election.
"We have to discuss with the other opposition parties especially PAS to make sure that only one candidate will contest.
"We will consider the party's chances of winning and support for the candidate who will be fielded to contest for the Sg Kandis state seat," he said.
Ahmad Zahid was speaking at a press conference held after a thanksgiving ceremony for 93 pilgrims from the Bagan Datuk parliamentary constituency here today.
The Election Commission has fixed Aug 4 as the polling day while nomination day is on July 21.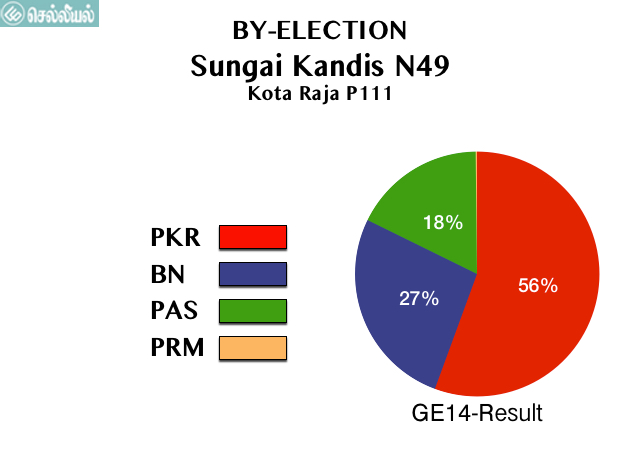 Ahmad  Zahid also said discussions will be held soon to use UMNO's logo during the by-election after the idea was proposed by its deputy president Datuk Seri Mohamad Hasan recently.
"We have not officially discussed the proposal even though it was brought up during the management committee meeting and will be taking it to the political committee meeting to see the benefits of using the logo outside BN," he said.
Asked about the funds for the campaign during the by-election after the UMNO federal and Selangor accounts were frozen, Ahmad Zahid said he was confident there were many people and party members who would contribute to the campaign.
The Sungai Kandis state seat fell vacant after its incumbent Mat Shuhaimi Shafiei from PKR died of lymphoma cancer on July 2.
In GE14, Mat Shuhaimi obtained 23,998 votes defeating BN candidate from UMNO, Datuk Kamaruzzaman Johari (11,518); Pas candidate Mohd Yusof Abdullah (7,573) and Parti Rakyat Malaysia (PRM) candidate Hanafiah Husin (76).
Meanwhile, UMNO Selangor has submitted the names of four candidates, comprising local male and female leaders for the Sungai Kandis by-election.
— BERNAMA