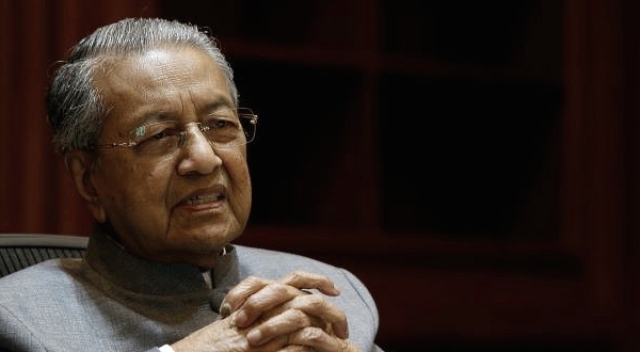 KUALA LUMPUR — The Cabinet feels it is important that Islam is not portrayed as a fierce religion with heavy penalties, waiting for people to commit sins, said Tun Dr Mahathir Mohamad.
The Prime Minister was commenting on the case of two women who were caned six times in public in the Terengganu Syariah  High Court on Monday after pleading guilty to same-sex relations in a car in Dungun on April 8.
"It is very important that we do not portray Islam as a fierce religion that likes to impose heavy penalties which shame people," he said on the Pakatan Harapan government's views on the matter on the social media yesterday.
He stressed that this was not the way promoted by Islam.
"This is the opinion of the Cabinet. We and the government hope that we are careful we do not portray Islam as an unreasonable and heartless religion.
Dr Mahathir said Muslims usually say  'Bismillahirrahmanirrahim" which means "In the name of God (Allah), the Most Merciful and Most Gracious" before starting any action and activity.
"But we are showing that Islam is not at all merciful," he said, referring to actions which do not reflect the meaning of the phrase.
He said the Cabinet which discussed the case yesterday felt that the sentence imposed on the two women did not reflect the justice and compassion in Islam.
"We are aware that this was the first case for them and usually, in first cases, as the whole country knows, we advise and do not cane. This gives Islam a bad image," said the prime minister.
Dr Mahathir said the court must consider all factors and situations before passing a sentence of such cases.
"That is why we feel that although there are cases like this, consideration should be given to special circumstances where we can impose a lighter sentence and advice," he said.
The two women were also fined RM3,300 or four months' jail, if they failed to pay the fine.
They were given the opportunity to appeal the caning sentence within 14 days but did not do so.
The women were charged under Section 30 of the Syariah Criminal Offences Enactment (Takzir) (Terengganu) 2001 which was read together with Section 59 (1) for lesbianism.
— BERNAMA