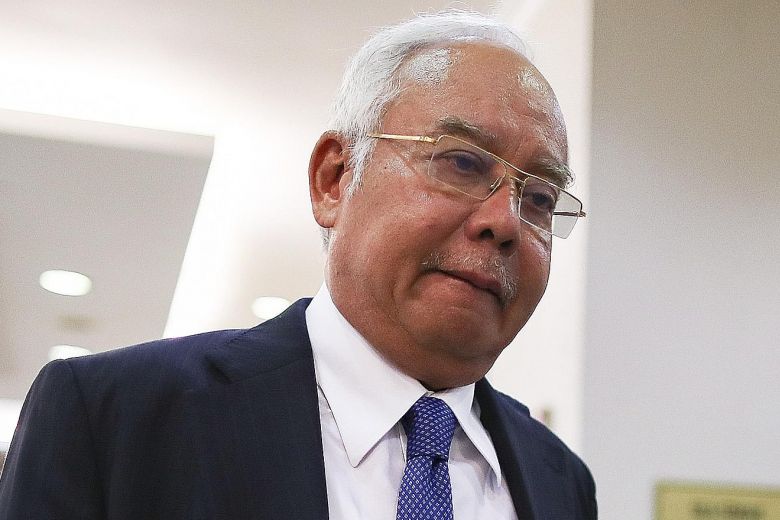 KUALA LUMPUR: A former special officer to Datuk Seri Najib Tun Razak told the High Court today that he felt very pressured when he was instructed by the latter to travel to China to conduct confidential work to facilitate the bailout of state fund 1Malaysia Development Berhad (1MDB) in June 2016.
Datuk Amhari Efendi Nazarudin, 43, appeared as the eighth witness for the prosecution in the fourth day of trial of the former prime minister who faces four charges of abusing his position to obtain gratification totalling RM2.3 billion from 1MDB funds and 21 charges of money laundering in reference to the same amount of funds.
Amhari Efendi told the court presided over by judge Collin Lawrence Sequerah that he began receiving instructions from Najib concerning the bailout, following the death of Najib's private secretary Datuk Azlin Alias, with the first orders comprising a trip to China aimed at increasing Malaysia-China ties and investments.
"Datuk Seri Najib himself asked me to go to his residence in Jalan Langgak Duta to discuss this matter, explaining that the trip would be arranged by businessman Low Taek Jho or Jho Low.
"I had to comply although at the time I was under intense pressure and had thoughts of stopping work because these orders were placing a great burden on me, more so since Datuk Azlin was no more there. Nevertheless, I had to follow his (Najib) orders because he was my boss, what more, he was the Prime Minister of Malaysia," Amhari Efendi recounted, looking visibly distraught.
During the examination-in-chief by deputy public prosecutor  Ahmad Akram Gharib, the witness said although he respected Najib, he was worried about getting involved in matters with Najib and Jho Low if the China trip was meant to cover up the missing 1MDB funds and such, adding that he was also concerned about risks and difficulties he would face if he did not follow Najib's orders.
When making the confidential trip to China in the capacity of Najib's diplomatic representative, he was only made aware when he arrived in China, that Jho Low would also attend the discussions with the Chinese, he told the court, adding that he received the terms of the discussion from Jho Low at the last minute and it looked like prior discussions on the terms of the Malaysia-China investments had already taken place.
Jho Low who had previously contacted Amhari Efendi around the time of his briefing at Najib's home, to give him instructions on the programme for the China visit, had also given him inputs on courtesy calls to be made, and while in China, had taken him to visit a senior officer at the State-owned Assets Supervision and Administration Commission of the State Council (SASAC), the body which oversaw all Chinese government-linked companies.
Based on the talking points and action plan received from Jho Low, Amhari Efendi said the agreement and joint venture with a Chinese government-linked company (GLC), represented an investment that would bailout 1MDB and settle 1MDB's debts to IPIC, particularly as the talking points included the phrase "while simultaneously completely resolving 1MDB and SRC debts".
The talking points referred to Malaysia's aspirations to discuss with the Chinese GLC about three projects that were being studied by the Malaysian government, comprising the development of Labuan as an off-shore banking centre and tourism hot spot, the construction of a petroleum pipeline from Port Klang to Kuala Kedah, and a fast train from Kuala Lumpur to Bangkok.
Jho Low played an active role during the discussions  in China but Amhari Efendi said he did not understand much of it as Jho Low had conversed in Mandarin and Amhari Efendi was only provided with translated details of discussions occasionally.
— BERNAMA