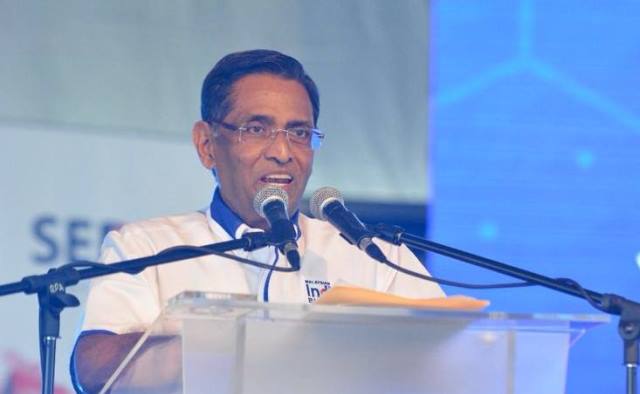 Kuala Lumpur – While the party members are eagerly waiting for the list of candidates contesting at the forthcoming General Election, as a prelude, MIC President issued a press statement today evening urging party members and leaders to realise the intense political battle looming and to put the party's interests above their own personal interests.
The following is the full text of Dr Subra's press statement:
"MIC will nominate candidates with high chance of winning in the coming elections.Assessment of winnability will be done using multiple modalities including grassroot feedback, call centre assessment ,feedback from BN war room and others.
Candidates who have a poor chance of victory might be replaced with those who have a better chance of winning. At the end it is the intention of the party to win as many seats as possible.
I hope potential candidates and leaders will realise this. While individuals are important the party is more important.
For MIC's political struggle to continue a good win in this election is vital.
I hope all leaders will realise this and will rise above personal interest and give importance to the party.
I want all public statements requesting for seats by individuals and groups to stop immediately.
I also want to warn those who challenge the decision of the party leadership on candidates that serious disciplinary action can be taken against them.
Any attempt to sabotage the election campaign by any members of the party will be dealt seriously.
The BN supreme council has decided that component parties should expel or suspend such members.
Managing elections is not easy. In facing this war our willingness to work together and our unity is very vital.
If we are united and pool our resources together we can have a great victory.
Be prepared for a great fight."