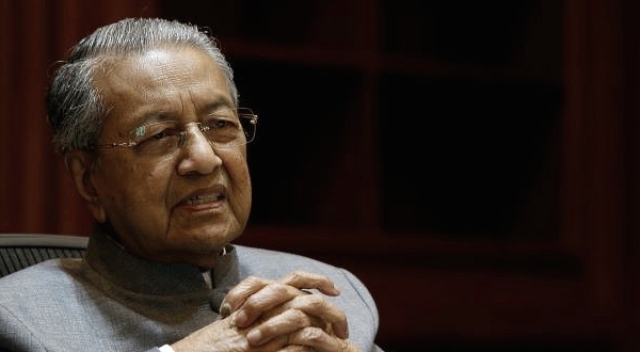 KUALA LUMPUR, July 10 – No need for gifts, just Happy Birthday greeting is enough.
That is the request of Prime Minister Tun Dr Mahathir Mohamad to Malaysians in conjunction with his 93rd birthday today.
"Message or wish me Happy Birthday. That's what I really appreciate," he said in an interview with Radio Bernama this morning.
The statesman, who became Malaysia's seventh prime minister after Pakatan Harapan won the last 14th General Election, also joked that he was forgetful  and never remembered his own birthday.
But his beloved wife, Tun Dr Siti Hasmah Mohd Ali is a person who will always remember his special day.
"I'm forgetful, so I never remembered my birthday. But my wife never forgot. Early this morning she told me, Happy Birthday. So I'm safe and I celebrate it too la.
"If I have to rely on myself, even my own birthday, I don't remember," he said.
He said a dish of glutinous rice and meat rendang also marked the special day.
In the brief interview, Dr Mahathir also said before he was a public figure, he would occasionally bring Dr Siti Hasmah out for dinner but now they couid no longer do so.
Dr Mahathir, who became Malaysia's fourth prime minister from 1981 until 2003, was also asked on the differences in his previous and current administration .
"A lot of differences. Previously I took over the government from my own party and it was not much of a problem. The government machinery ran smoothly and I was just guiding it.
"This time it was as if I had to form a new government and look for officers who are clean to manage the administration of the country and I myself don't know them.
"I have to get information about them on whether or not they are suitable to helm the government machinery," he added.
— BERNAMA