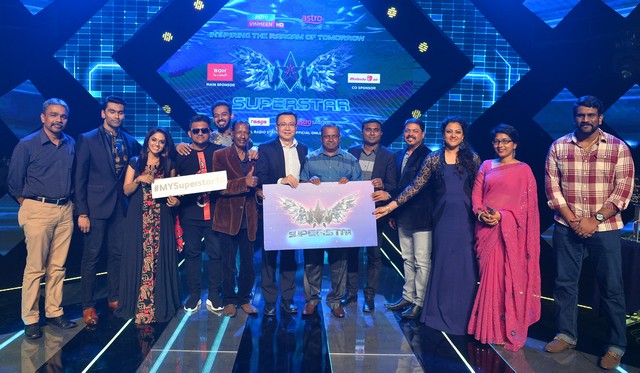 Kuala Lumpur – New season of Astro's Superstar is set to premier on Astro Vinmeen HD (CH 231) beginning today (Saturday 4 August) at 7.00 pm and will continue every Saturday. Viewers can also catch the singing competition on Astro GO, on demand and Astro Ulagam. Fans can also listen to the songs featured in the show exclusively on Raku at raku.my or on the Raku app.
Key Highlights of the event are as follows: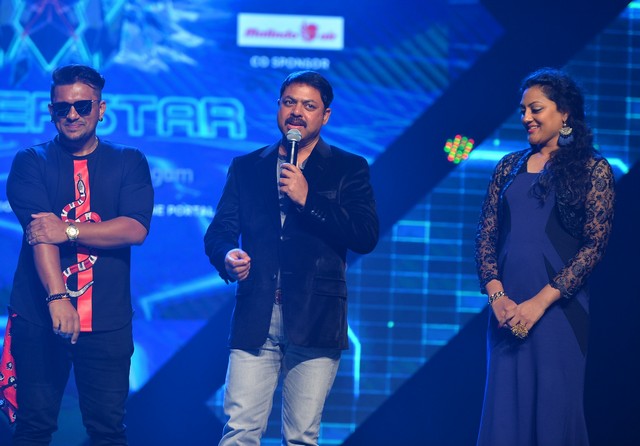 • A nationwide search was organised in June, from which 38 contestants were shortlisted to compete for the "Superstar" title.
• The 11-week competition will start with 8 contestants on week 1. Five successful contestants, labelled as the five stars will proceed to week 2.
• The first five stars will then o compete with 3 new contenders in week 2 and these participants will then compete against each other to either maintain or win their five-star status.
• 5 finalists will battle it out on the Superstar grand finale stage on October 27. A total of RM 100,000 in cash prize will be up for grabs.
• Popular music composer from Tamil Nadu James Vasanthan will be part of the jury throughout the competition alongside two other judges on a rotation basis. The line-up of local and international judges include Rita, Rabbit Mac, Rahul Nambiyar, Sheila Raman, Maatangi, Satyan, and Renuka Shree.
• In addition, the competition will feature special appearances of famous comedian and actor Sathish, Dato' Seri Vida, Gold Kart Manjith, local rapper Darkey, Tamil film actor Srikanth and many others.
• Superstar is hosted by talented TV host and actor, Kumaresh, 'Vizhuthugal' fame Revathy alongside Nevashan.
• Audiences will also be treated to a reunion concert, with past champions and international artists during the 12th week of the show.
• Superstar 2018 is sponsored by BOH (main sponsor) and Malindo Air (co-sponsor) with Raaga being the official radio station.
Dr. Rajamani Chellamuthu (pic), Senior Vice President, Indian Customer Business, Content Group, Astro said, 'SUPERSTAR' has been the springboard for young aspiring artists to showcase their talents for more than a decade. We are happy to see that our aspiration to develop these talents has bear fruit with many of our 'SUPERSTAR' alumni making it big in the industry. 'SUPERSTAR' is not just your average singing competition, but a platform for young local talents to jumpstart their career."
PRIZE DETAILS
Champion : RM 50,000 cash
First Runner up : RM25,000 cash
Consolation X 3 : RM15,000 cash
Most Popular : RM10,000 cash
Viewers can also follow SUPERSTAR 2018 on:
• astroulagam.com.my/MYsuperstar
• https://www.facebook.com/AstroUlagam/
• Astro Ulagam