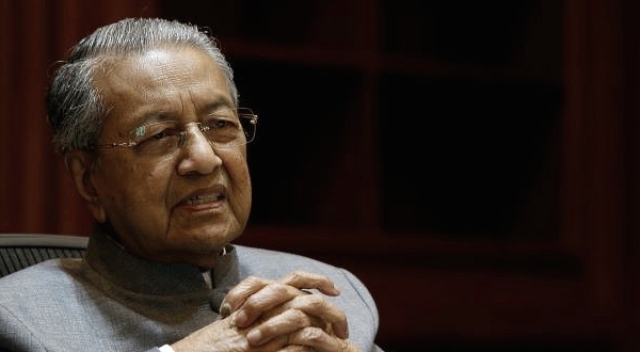 PUTRAJAYA — Prime Minister Tun Dr Mahathir Mohamad will be undertaking a working visit to Fukuoka and Oita, Japan beginning today until Aug 9.
The Foreign Ministry (Wisma Putra) in a statement day said Dr Mahathir will be accompanied by his wife Tun Dr Siti Hasmah Mohd Ali, Education Minister Dr Maszlee Malik and Transport Minister Anthony Loke Siew Fook, as well as officials from Wisma Putra.
During the visit, the Prime Minister is scheduled to deliver his keynote address at the Japan Future Leaders School and Kyushu Asian Institute of Leadership.
Wisma Putra said Dr Mahathir will also be meeting Japan Prime Minister's Special Advisor Hiroto Izumi and visit the Kyushu Railway Company Safety Creation Centre and Groovenauts Inc. Technology Park in Fukuoka and the Ritsumeikan University in Oita.
"The visit will allow Prime Minister to meet and have meaningful discussions with  young Japanese leaders. It will also allow Malaysia to enhance its bilateral cooperation with Japan, especially in the fields of education, technology and transportation," said Wisma Putra.
It said Malaysia and Japan continue to maintain close bilateral relations in many areas of cooperation.
In 2017, the total bilateral trade between the two countries was recorded at RM138.5 billion (USD 32.22 billion), an increase of 14.7 per cent as compared to 2016.
Japan is Malaysia's fourth largest trading partner after China, Singapore and the United States.
— BERNAMA