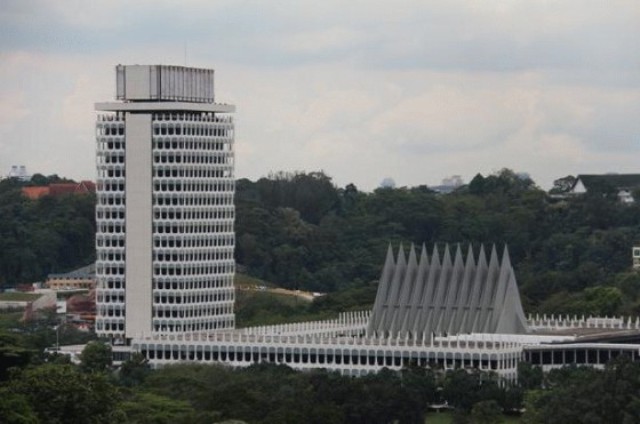 KUALA LUMPUR – Twelve people were sworn in today as senators, 11 of them from Pakatan Harapan (PH) and one from Parti Warisan Sabah.
The PH senators comprise four from PKR, four from DAP, two from Parti Pribumi Bersatu Malaysia (Bersatu) and one from Parti Amanah Negara (Amanah).
The four from PKR are Ismail Yusop (PKR National Congress permanent chairman); Mohd Yusmadi Mohd Yusoff (PKR former Balik Pulau MP); Monalan Mohamad (PKR Bera Division chief) and First Admiral (Rtd) Mohamad Imran Abd Hamid (PKR former Lumut MP).
The four from DAP are lawyer Nga Hock Cheh (DAP Perak committee member); Lim Hui Ying (DAP Penang secretary); Alan Ling Sie Kiong (DAP Sarawak secretary) and Adrian Banie Lasimbang (DAP Sabah education director).
The two from Bersatu are Datuk  Razali  Idris  (Bersatu Terengganu chairman) and Md Nasir Hashim  (Bersatu Gelang Patah Division chief).
The Amanah representative is Raj Munni Sabu (a central committee member) and the Warisan representative is lawyer Datuk Theodore Douglas Lind.
All of them took their oath of office before Dewan Negara president Tan Sri S. A. Vigneswaran in the Dewan Negara.
Amanah vice-president Husam Musa, who is also PH Kelantan chairman, was scheduled to be sworn in as a senator today but his swearing-in was deferred to a date to be decided later.
Ismail, Nga, Lum and Mohd Yusmadi were proposed by the respective state legislative assemblies while the rest were proposed by the federal government.
— BERNAMA