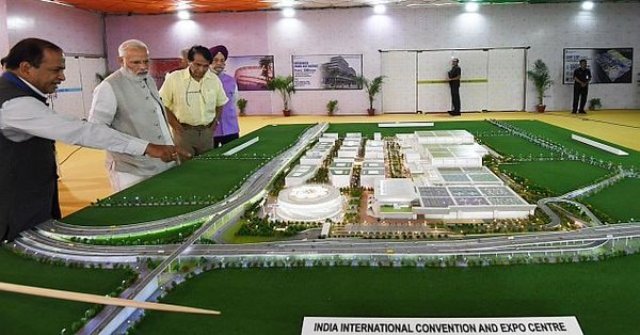 NEW DELHI — India will soon have a world-class convention and expo centre in south Delhi's Dwarka area with a seating capacity of more than 10,000 people, Xinhua news agency reported.
With an estimated cost of 26,000 crore Indian Rupees (around US$3.9 billion), the "India International Convention Centre (IICC)" would be among the top five convention halls in the world and top three in Asia,  said Prime Minister Narendra Modi while laying the foundation stone of the IICC on Friday.
Spread over an area of around 90 hectares, the state-of-the-art convention centre would be on the same par of the ones in Shanghai, Hong Kong and Singapore in hosting exhibitions, trade fairs and summits of international standards.
The Prime Minister added that the IICC would be like a mini city within the Delhi city.
"Within the IICC campus, there would be convention hall, expo hall, meeting halls, hotels, market, offices, recreation facilities, etc. Once it will be complete, we will be able to hold international conventions and seminars in Delhi," said Modi.
It will be developed in two phases, the first phase would get completed by Dec 2019 and the second phase by the end of 2024.
It would be designed with world-class infrastructure and latest technological know-how and would be well-connected with transport facilities which linked to the high-speed metro rail connecting it with Delhi's international airport, located just a few kilometres away from IICC.
The IICC was proposed for the past several years but was hit by procedural delays, including the acquisition of required land.
— BERNAMA