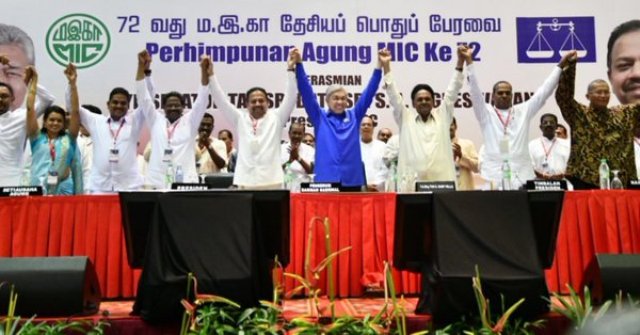 KUALA LUMPUR — The Barisan Nasional (BN) coalition will be structured and rebranded to make it more robust in the mission to win the 15th General Election (GE15) and form the government.
UMNO president Datuk Seri Dr Ahmad Zahid Hamidi said the new entity would comprise of existing BN component parties, partners in the Opposition and other non-governmental organisations (NGOs).
He said BN's new secretary-general Datuk Seri Mohamed Nazri Abdul Aziz was tasked with instigating the rebranding and restructuring processes in the near future.
"BN should rise up… (following) the defeat in GE14 and get rid of previous bad practices such as 'backstabbing' among fellow members and so on," he said after launching MIC's 72nd Annual General Meeting here today. MIC president MIC Tan Sri S.A. Vigneswaran, was also present.
Ahmad Zahid said that BN also wished to see a two-party system in Malaysian politics.
Meanwhile, Vigneswaran said MIC would continue to stay with BN and supported the rebranding exercise.
— BERNAMA