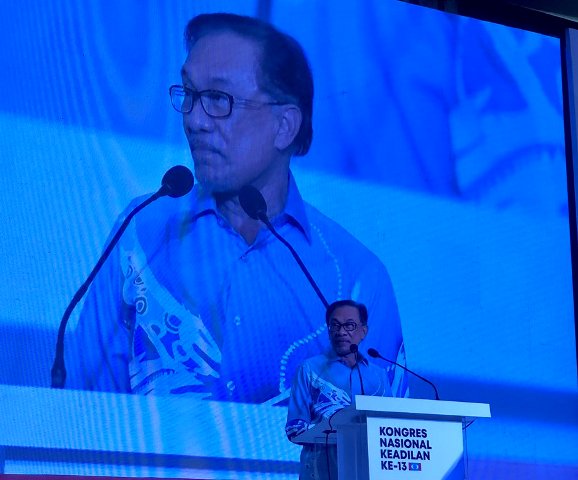 SHAH ALAM — The post of PKR de factor leader has been abolished following the election of Datuk Seri Anwar Ibrahim as the party president for the  2018-2021 term.
Anwar, in confirming this, said the facto leader post was created following a resolution passed during the party congress in 2007 was a resolution passed during the 2007 because he could not be made the party president then.
"The post is not in the constitution. It was specially created for me because I was not able to hold any party post then.
"Now, what we have is the party Advisory Council which is headed by Azizah (Datuk Seri Dr Wan Azizah Wan Ismail)," he told a media conference at the end of the 13th PKR National Congress here today.
The 2007 PKR National Congress, which was held in Seremban, Negeri Sembilan, passed a resolution for the setting up of the party's de facto leader post for Anwar, who was then just released from prison and not allowed to be involved in active politics for five years.
Anwar, who won uncontested in the PKR election recently was officially declared as the party president today, replacing Dr Wan Azizah.
Yesterday, more than 2,000 delegates attending the annual party unanimously agreed to set up the PKR Advisory Council with Dr Wan Azizah appointed as its chairperson.
— BERNAMA