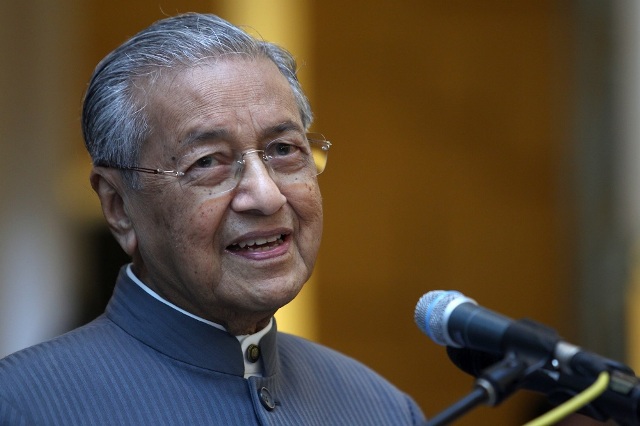 KUALA LUMPUR — Prime Minister Tun Dr Mahathir  Mohamad  tonight reminded the people on the importance of mastering English to acquire knowledge.
"I would like to remind everybody, English is not only for the people of England, it is a universal language. A language of knowledge.To acquire knowledge, you must know English.
To learn science and medicine, we need to have a good grasp of English," he said when speaking at the Sultan Abdul Hamid Old College Association (SAHOCA) 2018 dinner here tonight.
Also present was his wife​​​​, Tun Dr Siti Hasmah Mohd Ali.
He said the curriculum in school should emphasise on mastering the subjects which could produce quality graduates and not to focus solely on religious subjects.
"The government is going to revise the school curriculum. Someone changed the national school. National schools have become religious schools with the learning the religion of Islam and not learning anything else. As a result, people are not conversant in subjects that are going to give them jobs. We are going to change the timetable in schools. We will study religion but not in all the periods everyday. Maybe once in a week but we need to master all other subjects," he added.
— BERNAMA