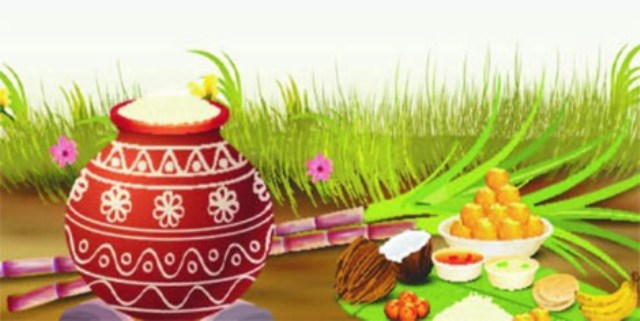 GEORGE TOWN — Today is a meaningful day for the Indian community in Malaysia as they celebrated the Ponggal festival, which is also known as the harvest festival.
Although Ponggal is celebrated in a big way in certain places, coconut trader K. Ravi Chandran, 57, prefers to do it moderately.
"It doesn't matter how you celebrate the occasion. What is important is having your family and friends with you to give thanks for all your blessings," Ravi told Bernama at his home in Air Itam near here today.
He said it was normal practice to start preparations early in the morning, like decorating the house by placing the banana tree at the front door, hanging the mango leaves on top of the front and back doors as well as hanging the weaved coconut leaves (kunthal) around the house.
"All these decorations have a meaning. For example, hanging the mango leaves on top of the door is to ward off bad aura," said the father of three.
The main event on the first day is known as Thai Ponggal, where milk is boiled in an earthen pot and family and friends will gather around to see it overflow before shouting 'Ponggalo Ponggal'.
"It signifies abundant wealth besides giving thanks to the sun that gives life to crops and also the cattle that plow the land for agriculture," said Ravi, who was surrounded by 18 family members and neighbours.
The three-day Ponggal festival is celebrated in the 10th month of the Tamil calendar, which is called Thai Matham, as thanksgiving for the year's harvest and in the hope of better yield in the coming years.
The second day is Mattu Ponggal. It is celebrated for cows, which are considered sacred animals.
The third day is known as Kanni Ponggal, especially for unmarried ladies in the hope that they find good husbands.
–BERNAMA