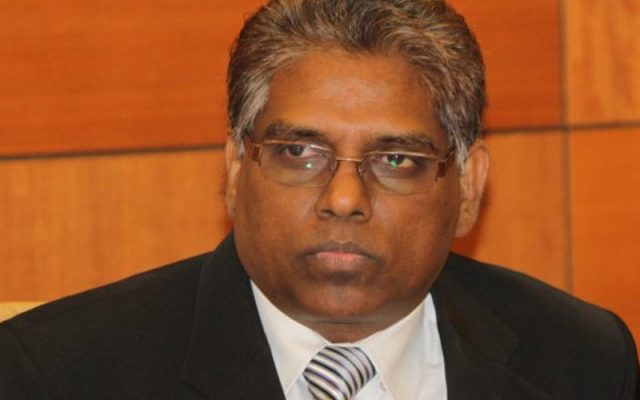 TANAH RATA — Pakatan Harapan (PH) candidate M. Manogaran accepted his third loss graciously after his main challenger Ramli Mohd Noor of Barisan Nasional (BN) won the Cameron Highlands parliamentary by-election tonight.
Manogaran, 61, said he hoped that Ramli, who has been given the mandate by the voters, would carry out his duties responsibly and raise all their problems in Parliament.
"We accept the voters' decision and I congratulate Tuan Ramli on the achievement. I hope he will perform (his duties) as a member of parliament for Cameron Higlands and represent all the people of Cameron Highlands," he told a special press conference at the PH Operations Room in Brinchang at 8pm.
Manogaran, who looked dejected, said he was holding the press conference even before the official result was announced as he had expected to lose.
"We have got all the unofficial results (of the voting streams), so we have lost the by-election. Although we have lost, I am of the view that there are positive points to note here. We have made inroads into the Orang Asli areas, especially in Jelai. It shows that in future we will be better there," he said on response in five Orang Asli areas – Pos Senderut, Pos Titom, Pos Betau, Pos Lanai and Pos Lenjang.
He vowed to continue serving as PH's Cameron Highlands coordinator at both the Tanah Rata and Jelai state constituencies.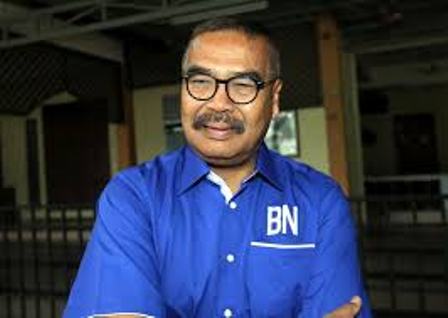 Meanwhile, a triumphant Ramli (pic) thanked the voters for giving him their mandate and trust.
At a brief press conference after the victory announcement at Sekolah Menengah Kebangsaan Sultan Ahmad Shah here, Ramli also thanked the BN machinery for working hard for him.
"I am grateful because with the blessing of Allah I won this seat. Thank you to the BN machinery, that is MIC, MCA and not forgetting PAS. Insya Allah I promise to serve the people of Cameron Highlands," he said.
Ramli polled 12,038 votes to beat Manogaran (8,800 votes) and two Independents, Sallehudin Ab Talib (314) and Wong Seng Yee (276) and ensured BN' retained its hold on the Cameron Highlands parliamentary seat,  which it has held  since 1974.
Meanwhile, Seng Yee said had been prepared to accept defeat, including losing his deposit.
However, he added, it would not stop him from continuing to serve the farmers in Cameron Highlands.
"I have a plan to help them (farmers) on a small scale and I hope Ramli will help develop the economy here," he said, adding that he hoped to contest in the 15th General Election if possible.
Sallehudin could not be reached.
— BERNAMA