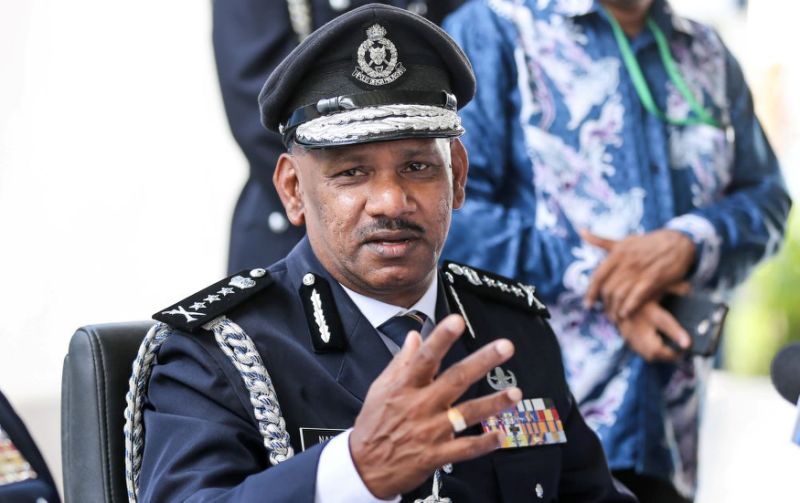 GEORGE TOWN: Penang police will take stern action against any officers or personnel involved in crime, drugs or activities that may tarnish the integrity and image of the Royal Malaysia Police (RMP).
Penang police chief Datuk T. Narenasagaran today said there would be no compromise for officials or personnel involved in such activities because it contributed to incidents of misconduct among police.
"For the month of April, seven disciplinary investigation papers  were opened involving eight policemen involved in crime, drugs and other disciplinary cases.
Those found guilty will be subject to dismissal, disciplinary action and counselling. For those tested positive for drugs during our periodic inspection, they will be charged at the courts as well," he told reporters after attending the monthly assembly at the Penang police contingent headquarters here.
He said officers and policemen should work together to reduce the number of cases involving them as it involved accountability, integrity and discipline among members of the police force.
Meanwhile, Narenasagaran said, although there was a slight increase in the crime index rate for the first quarter of this year by 86 cases compared with last year, the Penang Criminal Investigation Department managed to resolve more than half of the 1,702 criminal cases reported in the state since January to April.
About 54.3 per cent of the cases were solved, with those successfully prosecuted at courts recorded at 40 per cent involving 122 detainees, thus exceeding the 45 per cent set as the Key Performance Index (KPI) of cases solved.
— BERNAMA