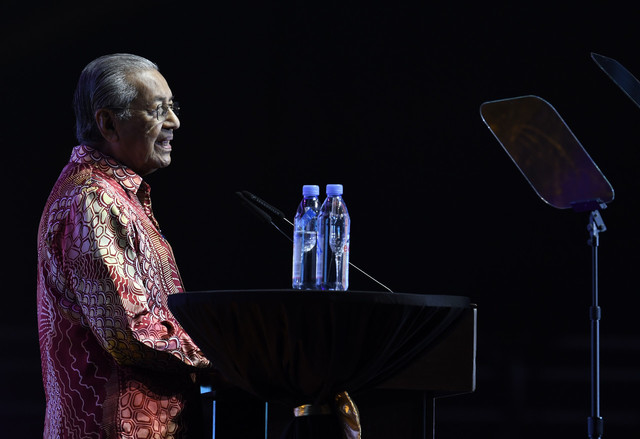 SHAH ALAM: Prime Minister Tun Dr Mahathir Mohamad today literally gave a lesson on leadership to a gathering of student leaders from around the world.
Addressing over 1,000 international student leaders at a symposium here, he resembled a teacher guiding students one step at a time through a course.
"Firstly, a leader must have integrity and honesty as without them, the leader will be corrupt and untrustworthy.
"Next, the leader must be willing to work hard and to have pride in their work. Apart from that, a leader must have the hunger for knowledge and be aware of the changes around him, he said.
The young audience at the 10th University Scholars Leadership Symposium 2019 which the 94-year-old Dr Mahathir opened at the Setia City Convention Centre (SCCC) was indeed captivated.