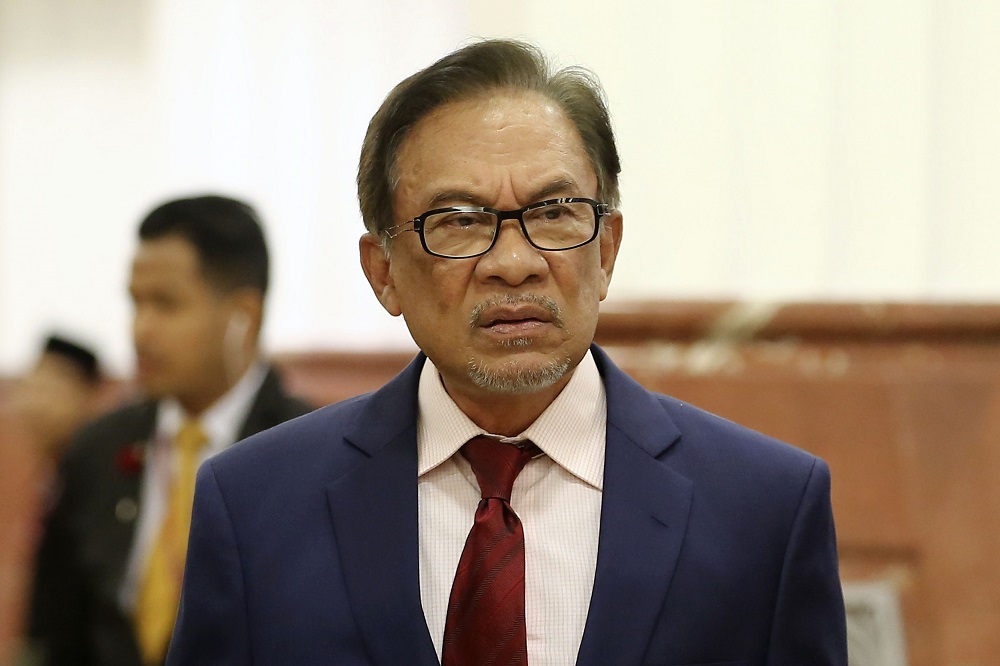 KUALA LUMPUR — The people should safeguard the country's peace and harmony by steering clear of racial sentiments, said PKR president Datuk Seri Anwar Ibrahim.
He stressed that the Pakatan Harapan (PH) government is always working to preserve racial harmony in the country.
"It is not right to stir up racial sentiments; our responsibility is to maintain peace and harmony," he told a press conference after the presidential tour to the Federal Territory of Kuala Lumpur today.
The Port Dickson Member of Parliament said the PH government would always defend the country's sovereignty and make efforts to enhance the status of the religion, race and country.
"PH always defends matters concerning the basic principles of the constitution, whether it is Keadilan (PKR), DAP, Amanah (Parti Amanah Negara) or Bersatu (Parti Pribumi Bersatu Malaysia)," he said.
Asked on the plight of Utusan Melayu (Malaysia) Berhad, Anwar said it would be a pity if Utusan Malaysia and Kosmo were to cease publication because the country's oldest Malay newspaper had produced many great personalities.
"We can see that many leading figures like Pendeta Za'ba, Usman Awang, Rahim Kajai and Said Zahari all had their base in Utusan. I would be very sad if Utusan could not be saved," he said.
However, Anwar said Utusan is not the government's responsibility because the newspaper is a private enterprise which is grappling with management problems.
"I do not know what the solution is. The issue is workers have not been paid their salaries and allowances. We should not be thinking about closing down without sparing a thought for the lives of workers without pay," he said.
He also dismissed former prime minister Datuk Seri Najib Razak's allegation that PH was the cause of Utusan's financial woes.
"I do not agree with his statement. It is regrettable that Najib used this to score a political point. It is actually an issue of managing," he said.
— BERNAMA