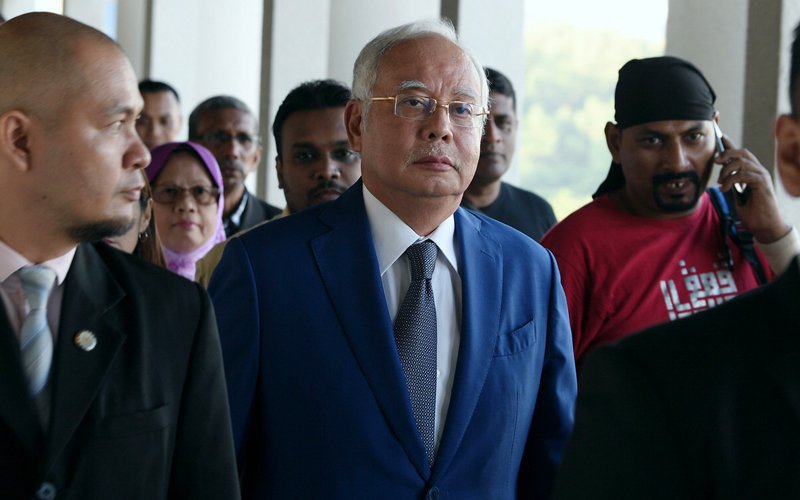 KUALA LUMPUR — The High Court here today was told that the joint venture between 1Malaysia Development Berhad (1MDB) and Aabar Investment PJS Ltd (Aabar) was for purpose of fund raising for the 13th General Election (GE13).
Former 1MDB Chief Executive Officer Datuk Shahrol Azral Ibrahim Halmi, 49, said the collaboration between Aabar and 1MDB was upon suggestion from Najib himself.
The ninth prosecution witness said that when he was referred to the Director's Circular Resolution (DCR) 1MDB dated Feb 25, 2013 which aimed to form a joint venture where 1MDB and Aabar will collaborate to invest globally.
"The joint venture would be held 50:50 between Aabar and 1MDB. Through this DCR process, Jho Low had actually outlined the action plan for the DCR through confidential messages on the need to know basis.
The prosecution's key witness said this was Jho Low's secret plan which had followed the pattern since the beginning and that he could not question the contents of the DCR as it was Jho Low's directive which was mandated by Najib.
"Jho Low also informed me at that time, that the joint venture with Aabar would have a huge impact on GE13. I did not ask further," he said.
Shahrol Azral said that before the Director's Circular Resolution, Special Rights Redeemable and Minutes Representative  were  signed, Najib had indeed agreed to the recommendations made in the DCR.
He said the issuance of the Special Rights Redeemable and Minutes of Representatives documents were only as a formality to legalise the matter.
"I immediately signed the documents because there was no reason for me to question it as Datuk Seri Najib has already agreed and signed the two documents," he said.
Najib is facing four charges of using his position to obtain gratification totalling RM2.3 billion in 1MDB funds and 21 counts of money laundering related to the amount.
The Pekan Member of Parliament is alleged to have committed the gratification offences at the Jalan Raja Chulan branch of AmIslamic Bank Berhad, No. 55, Jalan Raja Chulan, Bukit Ceylon here between Feb 24, 2011 and Dec 19, 2014, and the money laundering offences, between March 22, 2013 and Aug 30, 2013, at the same place.
The hearing continues before Justice Collin Lawrence Sequerah.
— BERNAMA