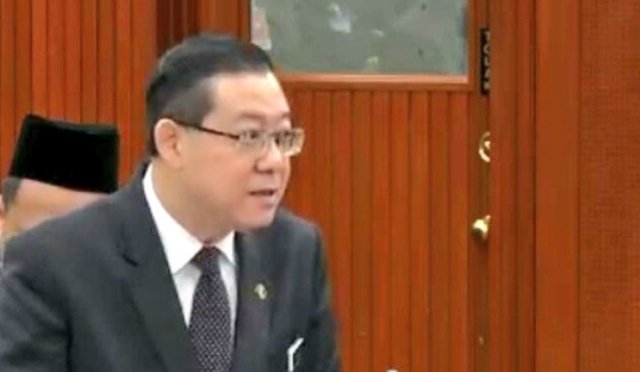 Kuala Lumpur – DAP Secretary-General and Finance Minister Lim Guan Eng who is also the member of Parliament of Bagan has issued a press statement defending the two DAP assemblymen who were arrested over alleged connections with LTTE (Liberation Tigers of Tamil Ealam).
The statement by Lim Guan Eng released today reads as follows:
"DAP believes in the innocence of our two DAP assemblypersons, who were arrested under the Security Offences (Special Measures) Act (Sosma) today over their alleged connections with the Liberation Tigers of Tamil Eelam (LTTE). Their involvement in the DAP so far, has shown no indication that the two were involved in any activities that departed from the party's stand of moderation, non-violence and peaceful resolution.
The arrests were shocking and I have expressed to the authorities that the party stands firmly behind our two state legislators, Malacca exco member and Assemblyperson for Gadek G Saminathan and Seremban Jaya assemblyperson P Gunasekaran.
I was just briefed that both of them will be subject to investigations under SOSMA which allows for 28 days of detention. The police promised a speedy investigation to allow for the submission of their investigation papers to the Attorney General Chambers and enable our 2 DAP leaders to be released early.
The police also claimed to have concrete proof to make such arrests and had referred to all relevant authorities at the highest levels, before taking action. I was also informed that whilst more people will be arrested for alleged links to LTTE, no more leaders or wakil rakyats from DAP will be targeted.
DAP will provide a legal team to represent our two DAP leaders with lead counsel led by Bukit Glugor MP Ram Karpal and Jelutong MP RSN Rayer. The police had also promised to provide the family and legal counsel access to our two legislators. Both of our legislators were praised by the police for co-operating fully and calmly with the police during their arrests.
I have also asked DAP National Vice-Chair M. Kulasegaran to represent the party in liaising with the relevant authorities, our legislators and family members. DAP hopes that both our 2 wakil rakyats will take their present predicament as a challenge, with resilience and faith, that truth shall not only be made known and prevail, but also set them free."