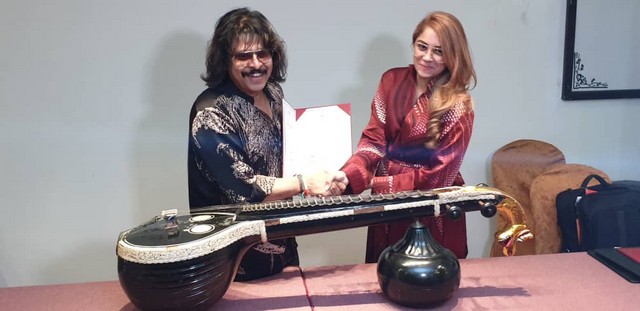 Kuala Lumpur – World renowned Veenai musician from Tamil Nadu Rajhesh Vaidyya has signed a MOU with Indah Atelier Sdn Bhd to promote Malaysian Batik products.
The MoU signing ceremony took place at a leading hotel in Kuala Lumpur on the 7th of January 2020.
Rajhesh Vaidhya, a Veena musician from India, recently captured the hearts of Malaysians through his rendition of our national anthem "Negara Ku". The famed musician has composed various albums, given many stage performances internationally, performed along with acclaimed musicians and composers like Sir Elton John, worked with various music directors, as well as composed music for movies. He also collaborated with Playing for Change, a multimedia music project, on the album Songs "Around The World" in 2008.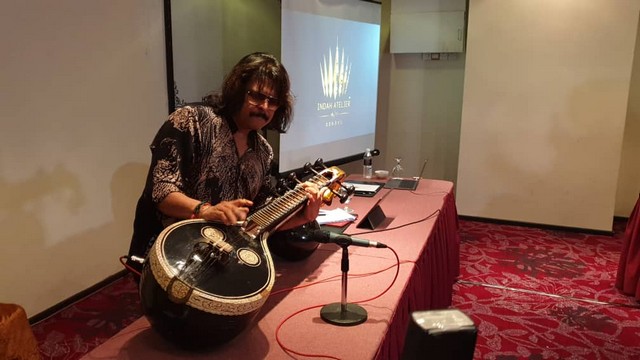 This talented musician is now teaming up with Malaysia's Indah Atelier Sdn Bhd to promote its batik products and the #myartisan campaign.
Indah Atelier, a subsidiary of Moel Group of Companies, recently initiated the 'MALAYSIA IN 100METER BATIK POINTILLISM – M100MBP' a megaproject to infuse creativity and innovation into the local batik industry.
The M100MBP mega-project is in line with Indah Atelier's #myartisan global campaign, which aims to promote the products of local batik artisans, nationwide and globally. Indah Atelier which have ventured in Dubai, India, London, Italy, Egypt, Hong Kong and Singapore, plans to use their global presence to boost our batik industry into a multi-cultural Malaysian contemporary heritage with international appeal.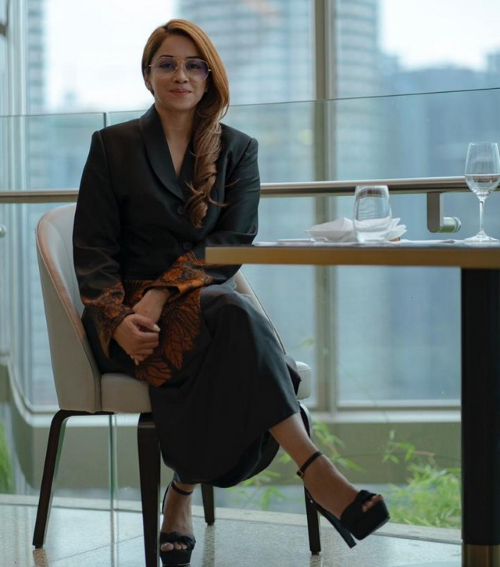 With these objectives at heart and in conjunction with the Visit Malaysia Year 2020, Indah Atelier has appointed Rajhesh Vaidya as it's Brand Ambassador.
"With this collaboration, Indah Atelier looks forward to bringing greater artistic glory through the combustion of the fine arts of music and batik", said Mathumathi Manickvasagar Pilay (pic), CEO of Indah Atelier.