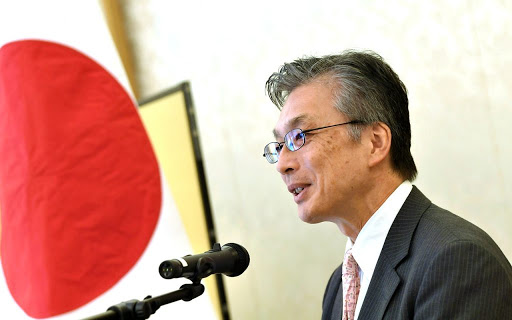 KUALA LUMPUR: The Embassy of Japan in Malaysia has extended its sincere gratitude and appreciation towards the Malaysian government for efforts in containing the COVID-19 pandemic.
Japan's ambassador to Malaysia, Hiroshi Oka, said it is evident that the effectiveness of the measures put in place by the Malaysian government has resulted in a lower fatality and lower reproductive rate of the virus in Malaysia.
"The measure has been supported and implemented by the unity of the people and self-discipline of the people…this is amazing.
"I wish to congratulate both the government and people of Malaysia on this successful endeavour to meet (the) challenges of COVID-19," he told Bernama after witnessing the handing over of 63,000 pieces of face masks by the Japan Graduates' Association of Malaysia (JAGAM) to institutions related to Japan at the ambassador's official residence, here, on Friday (May 15).
Health director-general Datuk Dr Noor Hisham Abdullah said on Friday that the cumulative number of death due to COVID-19 in the country remained at 112, with no deaths reported (yesterday, May 15).
Meanwhile, President of JAGAM Gary Tang, in his speech, said JAGAM and JAGAM's Japan Branch (Provisional Branch) [JJB (PB)] in collaboration with the Malaysian Embassy in Japan has successfully procured the 63,000 pieces of masks for distribution to 39 Japanese Language Schools, colleges, universities, Malaysian Students' Association in Japan and a few other organisations, namely the Japan Foundation KL and Japan Student Services Organisation (JASSO) based in KL.
"As face mask is one of the items banned from export in Malaysia, our exco team in JJB (PB) has procured the masks in bulk, re-packed and distributed it to all recipients in Japan in collaboration with the Malaysian Embassy in Japan," he said.
— BERNAMA