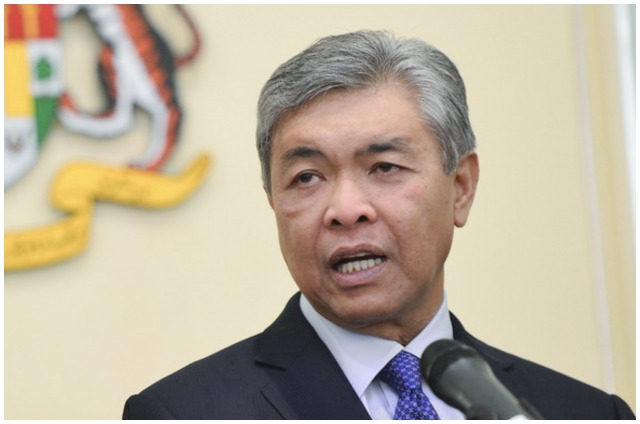 KUALA LUMPUR : Messrs Lewis & Co, a trustee of the charity foundation Yayasan Akalbudi belonging to Datuk Seri Ahmad Zahid Hamidi, received more than RM66 million via cheques from various individuals and companies between 2016 and 2018, the High Court heard today.
An accountant from Lewis & Co, V. Sothilechmy, 67, said the law firm's owner, B. Muralidharan, had directed her to deposit the cheques into the firm's bank account before transferring the money into two fixed deposit accounts.
"Several payments were made via the two fixed deposit accounts, among others, to purchase two land lots, as well as to Yayasan Akalbudi," she said when reading her witness statement on the 30th day of the trial of Ahmad Zahid, who is facing criminal breach of trust, corruption and money laundering charges involving funds belonging to the foundation.
Messrs Lewis & Co has two partners, namely Muralidharan and V. Premshangar.
When asked by Deputy Public Prosecutor Lee Keng Fat during the examination-in-chief on whether the individuals and companies who issued the cheques of more than RM66 million were clients of Lewis & Co, the witness said "no".
Lee: Is Datuk Seri Zahid a client of Lewis & Co?
Sothilechmy: Yes, a client of Lewis & Co.
The 85th prosecution witness also agreed with Lee that Yayasan Al-Falah belonging to a family member of Ahmad Zahid was also a client of the legal firm.
Previously, the 66th prosecution witness Faisalludin Mohamat Yusuff told the court that Ahmad Zahid had contributed RM5.9 million to Yayasan Al-Falah, in which his brother, Datuk Seri Mohamad Nasaee Ahmad Tarmizi was the board of trustees chairman, to purchase two bungalows in Country Heights, Kajang.
Ahmad Zahid, 67, is facing 27 counts of money laundering, 12 counts of criminal breach of trust involving funds belonging to Yayasan Akalbudi and eight counts of corruption.
The trial before Judge Collin Lawrence Sequerah continues on Aug 10.
— BERNAMA