COMMENT BY LAWYER MANOGARAN MALAYALAM ON THE DEATH OF MOHD IQBAL BIN ABDULLAH WHILE IN CUSTODY AT SUNGEI BULOH PRISON
MOHD IQBAL BIN ABDULLAH (29 years old)died allegedly at 8.30 am on Monday 28.6.2021 in Tanjung Karang Hospital after being brought to the Hospital for treatment by the Sg.Buloh Prison authorities.
I call upon the Director General of Prison to resign immediately for the alleged inhumane treatment by the prison authorities ever since MOHD IQBAL has been in their custody from 28.9.2020.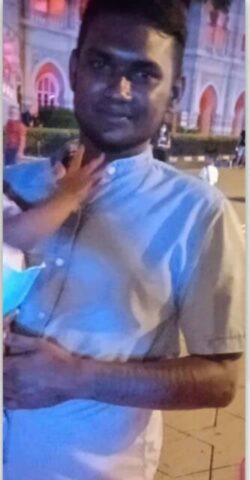 I also call upon the immediate sacking of the Investigating Officer ASP Fairuz of IPD GOMBAK for wrongful arrest and charging the deceased for a murder charge under section 302 of the Penal Code and couple of other charges which alleged offences, according to his wife were trumped up by the police and which he did not commit.
I also call upon the Chief Justice Tun Tengku Maimun to look into murder cases pending in Court which are unnecessarily postponed on the request by DPPs on flimsy grounds.
According to NURSYAMSIAH BINTI YAKATHALI, the wife of the deceased, MOHD IQBAL has been arrested and charged sometime in September, 2020 together with 2 of his brothers.The brothers are now in Pokok Sena,Prison in Kedah.
MOHD IQBAL has long been suffering from all sorts of illnesses ever since his arrest and no one seemed to be bothered.MOHD IQBAL's cases in Courts have been postponed and postponed and he has to be kept under remand since in the Sg.Buloh prison as he was denied bail.
MOHD IQBAL leaves behind his wife,NURSYAMSIAH (27) and 2 daughters aged 5 and 1 1/2 years old.
The family contacted me and I rushed to IPD GOMBAK.
Total blatant neglect and inhumane treatment by the authorities in power is the cause of MOHD IQBAL's death while under the custody of the Prison authorities compounded by and as a result of the incompetent Police force.