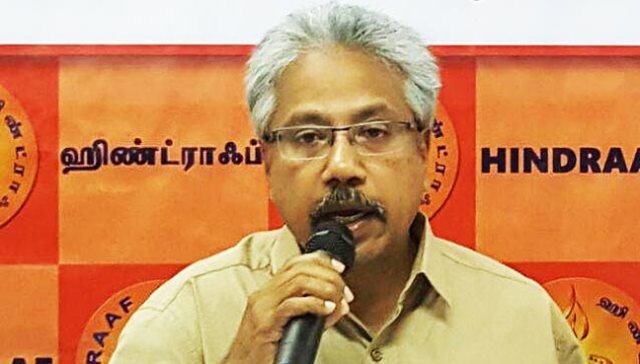 Kuala Lumpur : Hindraf has voiced its support for former Deputy Chief Minister II of Penang Prof P.Ramasamy on his on going legal battle against controversial religious preacher Zakir Naik.
In a statement issued today (Saturday 4th of November) HINDRAF invited Malaysian Indians and all those supporting freedom of speech and religious freedom to stand by Prof Ramasamy in his time of need.
"Prof Ramasamy was ordered by the High Court to pay an exorbitantly high amount of damages to Zakir Naik in a defamation suit and this type of high award is quite rare in Malaysia. We must support Prof Ramasamy in his appeal against the decision of High court" – the statement by Hindraf noted.
HINDRAF has also called on Malaysians to join a solidarity gathering of community leaders, NGOs, human rights organisations and human rights advocates and leaders from all faiths to be held as follows :
Date: 7.11.2023 (Tuesday)
Time: 7.00pm
Venue: Chinese Assembly Hall
"You are cordially invited to attend and listen to what Professor Ramasamy has to say on the judgment given against him. We trust you would support him in raising funds for his legal challenge" – the statement further noted urging everyone to share the information through social media.