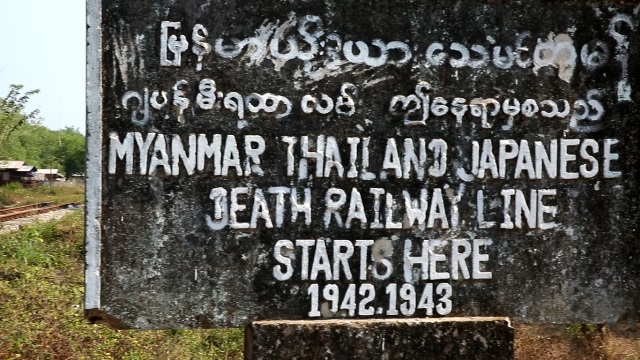 Kuala Lumpur – For the first time a special 6-day journey is being organised along the infamous "Siam Death Railway" to mark 75 years of historical significance of the incident which still remains etched in the minds of survivors and families who lost their loved ones in this tragedy.
The journey starts from Kuala Lumpur Railway station on Tuesday, 20th Feb to Ban Pong, Thailand and proceeds to the starting station of the Death Railway in Thailand and places of interest along the railway route over a period of 5 days.
Besides the 'Bridge over River Kwai' and other regular tourist spots connected to the railway track, the journey will be going up the entire stretch of the 'Death Railway' currently in operation by train. Beyond that, the group will proceed by bus up to the Myanmar border and will visit remote places that are not included in regular tour packages.
The tour group also plans to meet a Malayan survivor who has settled in Thailand. Travel to and from Thailand is by train and the organisers are trying to get discounted flight tickets for the return journey scheduled on 26th February 2018.
Before returning, the organisers will meet personalities in Bangkok who can assist with the objective of a monument for the Asian victims. This trip is being organized specifically with the families of victims and survivors in mind, who never had the opportunity to perform final rites for their loved ones who were lost in the tragedy.
There will be an opportunity to pay respects to the departed souls at a known workers' camp-site, which the organisers hope will be of some consolation to the families.
The organisers are keeping the cost to a minimum to enable participants to fulfill a long cherished hope late in their lives. Unlike a regular tour, this journey will be more of an historic, groundbreaking pilgrimage that would be an experience to cherish for a lifetime. It will be documented to promote the cause of the forgotten victims.
The organisers are also seeking sponsors to cover travel cost for 4 survivors and a 2 men recording team who will work as volunteers. This entourage, which will include survivors in their 80's and 90's will also be instrumental in impressing upon the relevant parties in Thailand on the need for a monument for the forgotten Asian victims of the Death Railway.
The estimated cost for this journey is RM 1,700-00 per person. Limited places are still available. Those interested can contact the following person for further details:
Mr Chandrasegaran
Mobile: 017-8887221