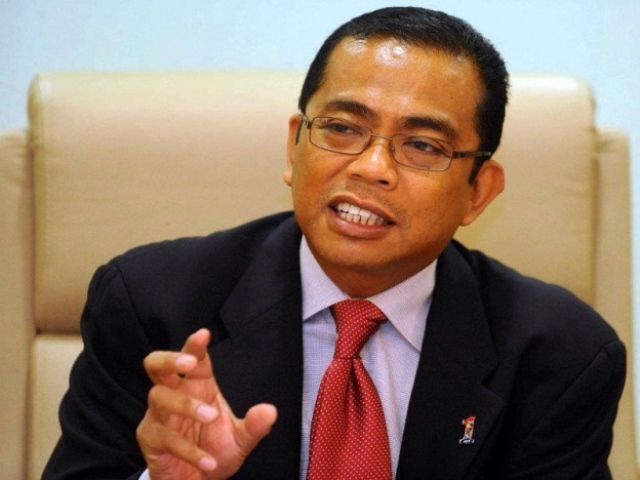 Johore Baru – In 2004 general election with the introduction of constituency delineations with new additional seats, MIC then managed to secure 4 state assembly seats in the state of Johore. The seats were Gambir (Ledang), Kahang (Semborong), Tenggaroh (Mersing) and Permas (Pasir Gudang).
MIC won all the 4 seats in 2004.
In 2008 general election, even during the times of "political tsunami" that swept the country, MIC managed to win back all the 4 state seats in Johore.
Lim Kit Siang's arrival changed the equation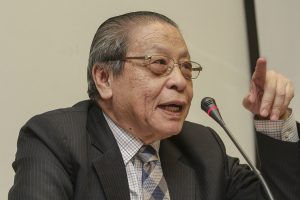 Then came the 2013 general election. DAP supremo Lim Kit Siang (pic) announced he will contest in Gelang Patah. Determined to defeat him, Barisan Nasional chose none other than Johore Menteri Besar Tan Sri Abdul Ghani Bin Othman himself to take on Kit Siang.
In the ensuing battle royale, Ghani Othman lost to Lim Kit Siang and that brought him to the end of the road in Malaysian politics.
As a result of Gelang Patah reshuffle, Datuk Seri Khaled Nordin, the member of Parliament for Pasir Gudang  and a Cabinet Minister then, was chosen as the next Menteri Besar. Khaled had won the Pasir Gudang Parliament seat in two consecutive elections of 2004 and 2008. Khaled had to choose a state assembly seat to contest in order to be appointed as the Menteri Besar. As a familiar territory he chose Permas which comes under his former Parliament constituency of Pasir Gudang.
Permas was one of the two state seats under Pasir Gudang (Johor Jaya, Permas). Permas was also considered safe as it was a Malay majority seat.
MIC had to give in to the incoming Menteri Besar and in exchange, the party was given Puteri Wangsa under the parliament constituency of neighbouring Tebrau. Puteri Wangsa was and still remains a Chinese majority seat.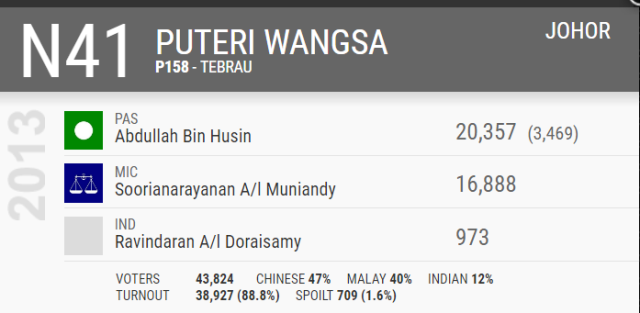 Khaled Nordin won Permas in 2013 with a comfortable majority of 5,752 votes. However, in the same 2013 general election, unfortunately, MIC's M.Sooriyanarayanan lost to PAS candidate by 3,469 votes in Puteri Wangsa.
The record feat of MIC winning all the state and parliament seats in Johor in consecutive general elections was finally broken.
Puteri Wangsa for MIC again?
Now in 2018, it is believed that MIC will be allocated Puteri Wangsa again together with Gambir, Kahang and Tenggaroh.
Khaled Nordin who has been given the task of retaining Johor State as the Menteri Besar, is expected to contest again in the Permas state seat.
Speculations are also rife that Khaled Nordin will also be fielded as the parliamentary candidate of BN for Pasir Gudang, to resist Pakatan Harapan from winning the seat. BN's Normala Binti Abdul Samad managed to retain Pasir Gudang in 2013 with only 935 votes. Therefore, there is a fear among Johor BN leaders that Pasir Gudang may be lost to Pakatan if a strong leader from that coalition is fielded.
Coming back to Puteri Wangsa state seat, MIC sources said there is a notable increase of Chinese voters this time around – estimated to be around 9,000 – in the constituency. Therefore there is a serious concern on the part of MIC and it is believed negotiations are taking place to exchange Puteri Wangsa with another seat.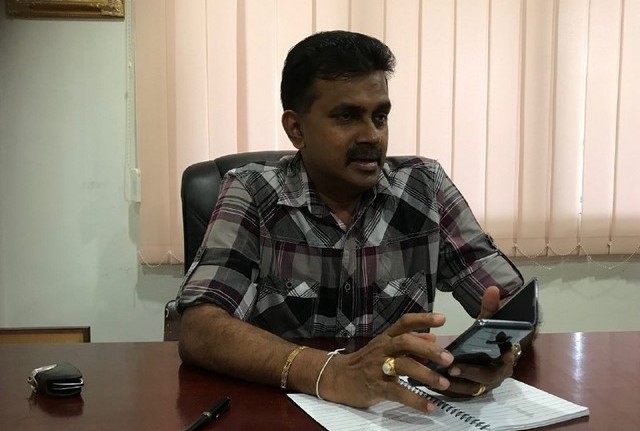 When contacted by Selliyal.com, MIC Johor State Chairman Datuk M.Asojan who is also the state assemblyman for Gambir, declined to comment on the matter as it was the prerogative of the party President to negotiate and decide with state and national BN leadership on the seat allocations.
"However, I can say that the Johor MIC State's election machinery is fully prepared to work and win back Puteri Wangsa. Having said that, we are also equally concerned about the increase in the number of Chinese voters in Puteri Wangsa. But we will leave it to Johor BN and MIC leadership to decide on the seat allocations. Finally,  if we are given Puteri Wangsa we will give our best efforts to win back the seat" Asojan said.
-R.Mutharasan