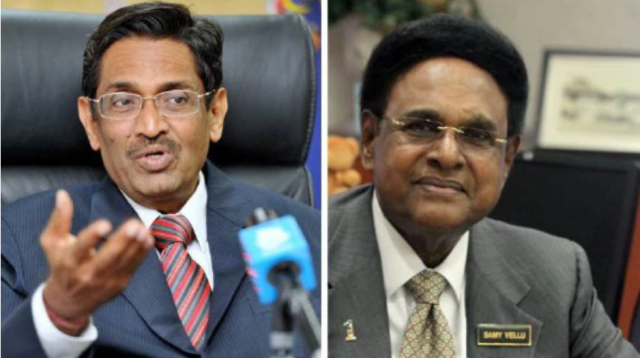 Kuala Lumpur – The agony of Mrs Gertrude Thangaratnam, who faced the daunting task of having to raise funds to the tune of RM139,087.19 to repatriate her beloved husband Thangaratnam's body to Malaysia, is finally over, with the help of former MIC President Tun S.Samy Vellu and current MIC President Datuk Seri Dr S.Subramaniam.
Thangaratnam died recently in Dubai and the family was slapped with a hospital bill of RM112,480.29 and in addition, the repatriation cost was RM 26,606.90 to bring his body back to Malaysia.
In a press statement released yesterday (27 March 2018), MIC Treasurer General Dato Sri S.Vel Paari (pic) narrated the events which led to to the settlement of the matter.
The following is the full text of his press statement:
"On about early last week I was informed by my journalist friend Ms Kasturi Jeevan of Malaysian Gazette who attended a press conference by PPRM Chairman Datuk P.Gunaseelan about the dilemma faced by Mrs Gertrude Thangaratnam in trying to repatriate the body of her husband who passed away in Dubai.
Thangaratnam who was away in Dubai on business was suddenly taken ill. He was admitted to Rashid Dubai Government Hospital on about 12th January and died on 5th February.
On hearing her plight I agreed to help. Last Friday Ms Kasturi of Malaysian Gazette organised a meeting with officials of Ministry of Foreign Affairs (MOFA), Gunaseelan, Mrs Gertrude, Gunasundari (MIC Puteri Chief ) and myself.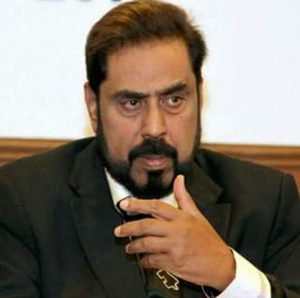 During the meeting, discussions took place as to the kind of assistance that could be extended by MOFA. On my part, I volunteered to use my links in Dubai to either seek a waiver or a discount from the hospital. But not wanting to wait for the waiver or discount, I also agreed to raise the money required to repatriate Thangaratnam's body back to Malaysia.
Many have called me to get some information but I didn't want to say anything until I have got the matter in order.
As such, I am glad to announce through internal MIC sources, we have raised the sum of RM 139,087.19 as required. The Hospital bill is RM 112,480.29 and the repatriation cost is RM26,606.90. The funds were contributed equally by MIC President Datuk Seri Dr Subramaniam and Tun Samy Vellu.
The total fund will be deposited with MOFA tomorrow (Wednesday). MOFA will liaise with the hospital and settle the bill. Further MOFA will do all the necessary requirements to repatriate the body back to Malaysia.
I have informed Mrs Gertrude about this and have volunteered to organise a meeting between MOFA and her either tomorrow or Thursday to obtain all the necessary update and queries she will have.
It's a very difficult moment for her family and her. One can't even imagine the sheer agony and pain that she had to bear. She lost her beloved husband but instead of mourning for his loss she had to go through the agony of trying to repatriate his body back to Malaysia by paying such a huge bill.
I call upon all, does not matter which political divide or NGOs, do pray for her family and give whatever assistance we can. For now, she is a single mum with 2 children to care for."