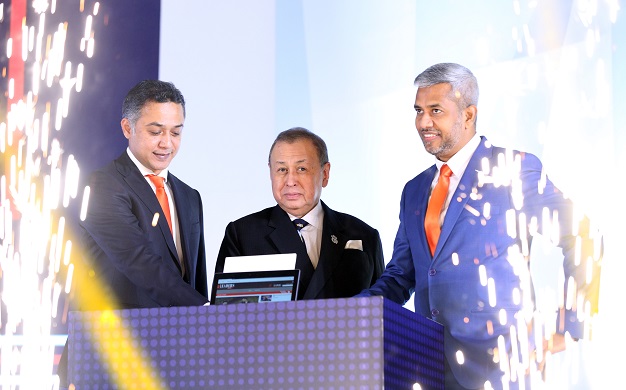 KUALA LUMPUR – MyEvents International, a Malaysian company specialising in organising mega-events is on the brink of spreading their wings and in the process promises to deliver work of the highest quality with the signing of Memorandum of Understanding (MOU) with partners from Saudi Arabia, Qatar, India and Nigeria, on the 27th of March at a leading a hotel in Kuala Lumpur.
This partnership will enable MyEvents International to divert and expand its business dealings from being an event creator to a top class exhibitor in the emerging markets.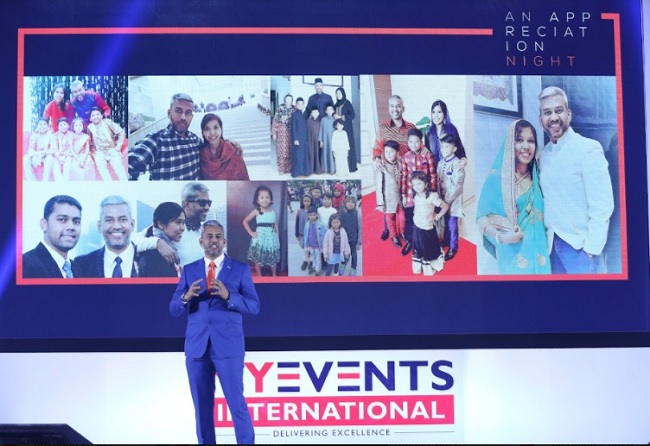 MyEvents International Founder and Group CEO Mr Shahul Hameed (pic), whose leadership and grit have steadily nurtured the progress of the company is extremely confident of this new partnership and is very excited about it.
"Indeed, we have come a long way and the signing of this MOU speaks volumes of our success and the achievements we have managed in the market we are operating in. I would like to welcome our new partners on board and we hope this journey will be a rewarding and memorable one."
YAM Tengku Laksamana Selangor, Tengku Sulaiman Ibni Sultan Abdul Aziz Shah was the guest of honour at the celebration dinner held in conjunction with the MOU signing ceremony which was attended by close to 600 guests.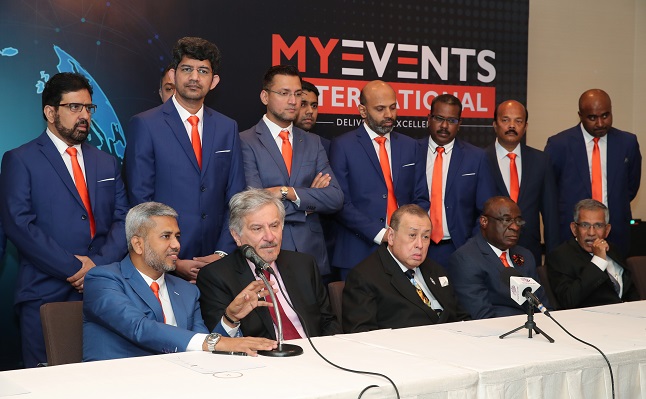 Since its inception a decade ago, My Events International to date has offices in the United Kingdom, UAE, India and Malaysia. With the signing of this MOU, the company will be able to expand its operations worldwide and tap into new markets and business opportunities.
Mr Gobi Krishanan, CEO of MyEvents International India said: "We are indeed proud of this partnership and will ensure we continue to progress in the areas we have identified."
MyEvents International proudly offers a wide range of services not only in events management but also a wide range of intricate services that include consultancy work, design, development, IT support, technical support, social media management, marketing management, sponsorship and call center management among others. The company fully expects to widen its reach and its services to rapidly grow with the signing of this MOU.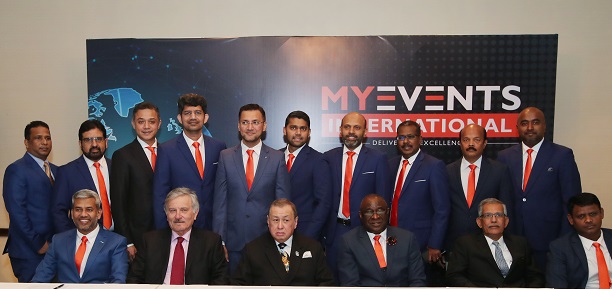 "We are really happy to be a partner of MyEvents. Saudi Arabia is now venturing into the entertainment industry. This will give us more options and variety of events that Saudi Arabia can provide," said Mr Khaleed Almaeena, Managing Director of MyEvents International in the Kingdom of Saudi Arabia.
Mr Miebaka Adoki, Chief Executive Officer (CEO) of MyEvents International Nigeria said: "We are happy to be associated with MyEvents International which has a good 11 year's experience in the event industry and their events is a good market to promote in Nigeria."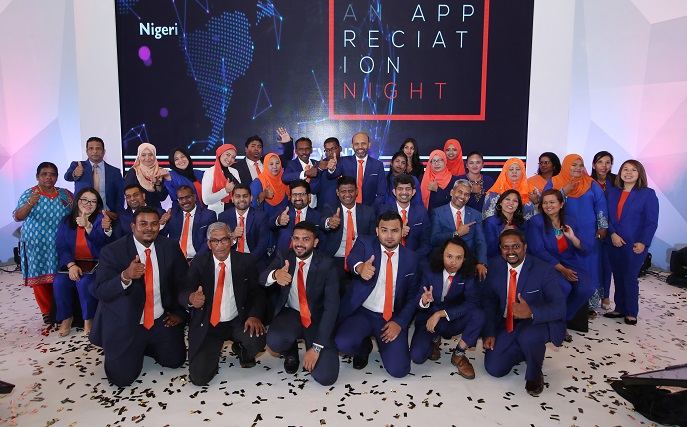 Adding to the icing on the cake, MyEvents has also joined forces with a leading sports public relations and branding agency, namely Shekhinah PR Sdn Bhd, an award winning organisation led by its founder and CEO Christopher Raj since its inception in 2009.
"We are indeed honoured to be partners with MyEvents. This is another milestone for us and I am sure we will be able to work closely together and experience a steady growth," said Christopher.
Given the solid footing of MyEvents International and the determination of its founder Shahul Hameed, it is envisaged that this new partnership will take the company to greater heights.