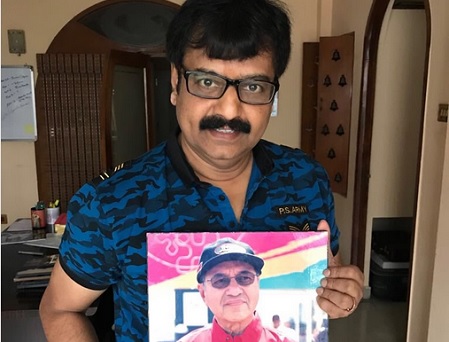 Chennai – Popular Cine actor and comedian from Tamil Nadu, Vivek, who has appeared in hundreds of Tamil movies has expressed his admiration of Tun Dr Mahathir for coming back to serve the nation at the age of 92.
Vivek has visited Malaysia on numerous occasions and has always praised Mahathir for his vision and development initiatives which have propelled the country to what it is today as a modern and vibrant economy with people from different religious and racial backgrounds.
Vivek has also conducted an interview with Mahathir which was once aired on one of the popular television channels in Tamil Nadu.
Recently, he posted a video of Mahathir steadily walking in a function and admiring him for doing that despite his age. "Look at him he is only 92" Vivek had commented.
To that twitter message, Mahathir promptly replied thanking Vivek with a comment: "You got the age wrong though. I am 29 years old!".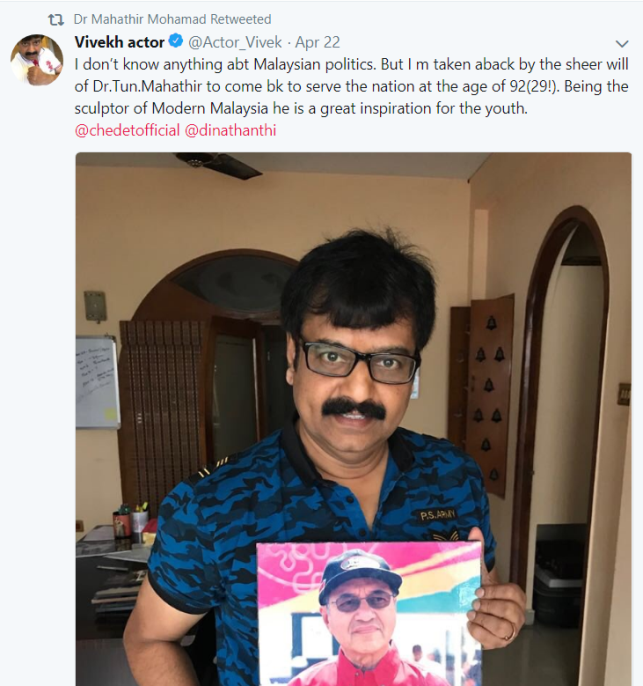 On 22nd of April Vivek posted another message on his Twitter page and this time it was about 14th Malaysian general election. "I don't know anything abt Malaysian politics. But I m taken aback by the sheer will of Dr.Tun.Mahathir to come bk to serve the nation at the age of 92(29!). Being the sculptor of Modern Malaysia he is a great inspiration for the youth"
Vivek's twitter message was also re-twitted by Tun Mahathir.