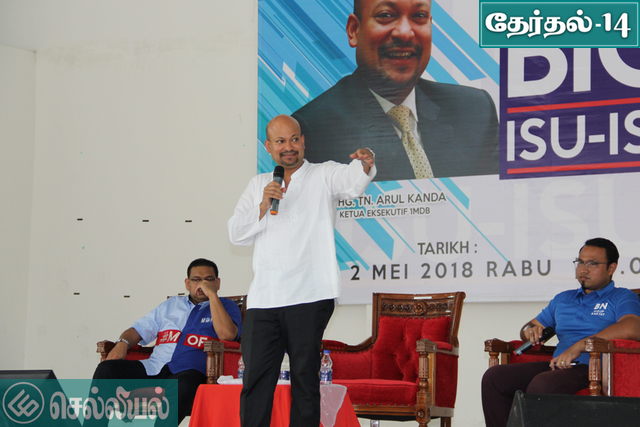 Sungai Siput – While the GE-14 candidates are hitting the campaign trail to win the voters in their respective state and parliament constituencies, the controversial CEO of 1MDB is also going around the country explaining about 1 MDP related and other current issues affecting the country to the pro-Barisan Nasional groups.
On Wednesday (2 May 2018) Arul Kanda was in Sungai Siput, Perak, to explain about 1MDB related issues to UMNO's 'Jalinan Rakyat, which is a special unit of women campaigners set up identify and track down voters.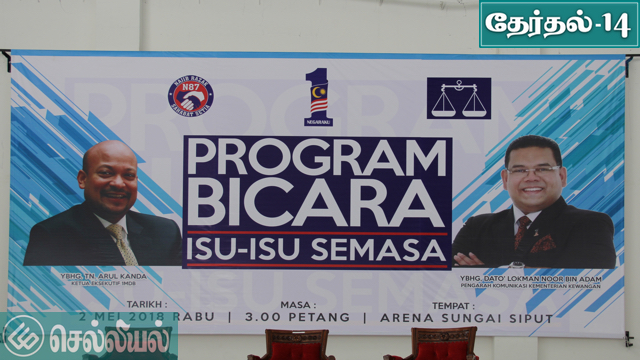 Entitled "Program Bicara isu-isu semasa" (A debate on current issues) the event took place in Arena Sungai Siput attended by about 1,000 Barisan Nasional supporters and the Barisan Nasional candidate for Sungai Siput, Datuk Seri S.K.Devamany.
Arul Kanda's explanations are seen as fodder for Barisan Nasional campaigners to in turn explain to their respective voters during their campaign trails.
Arul Kanda while explaining about 1MDB and the need for its formation, also took questions from the floor.
The event lasted for about 2 hours.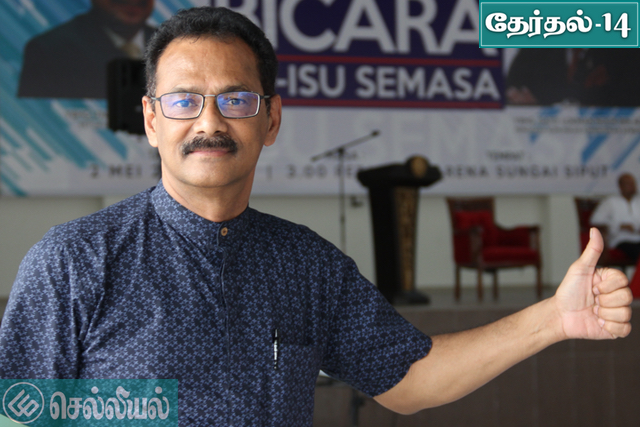 An intense battle is taking place in Sungai Siput which is witnessing a 4-cornered contest, with incumbent member of Parliament for Sungai Siput Michael Jayakumar going solo under his own PSM party banner.  In 2008 and 2013general elections Jayakumar won Sungai Siput under PKR ticket.
Devamany is the BN candidate representing MIC. S.Kesavan, the PKR State Assemblyman for Hutan Melintang for two consecutive terms is entrusted with the task of retaining the seat for Pakatan Harapan. PAS is also fielding a candidate, making it a 4-cornered fight.