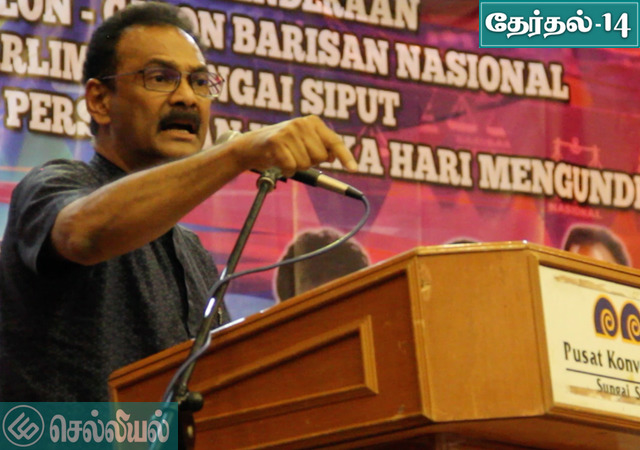 Kuala Lumpur – In press statement released today (16 May), MIC Deputy President Datuk Seri S.K.Devamany said MIC is humbled by the wave for reform the rakyat wanted.
He has also pledged to work with party President Datuk Seri Dr S S.Subramaniam towards a rejuvenated and relevant MIC at grassroots and national levels.
The following is the full text of his press statement:
"Malaysia's former ruling coalition BN lost at the PRU14. MIC's efforts at the national level to raise the socio-economic status of the community, through numerous initiatives, were overshadowed by the overwhelming desire for change by the rakyat. MIC leadership is humbled by the wave for reform the rakyat wanted, that resulted in our dismal performance. In simple words, the umbrella MIC was under was not favoured.
For now, I personally pledge to work with MIC President, Datuk Seri Dr S. Subramaniam, towards a rejuvenated and relevant MIC at grassroot and national levels. Our time away from government duties will give the space to strengthen, as well as reform our party and community, endeavouring to reach widespread grassroot level.
While MIC has miscalculated public support, Malaysia as a matured nation has shown it's power as a functioning democracy. The rakyat spoke, and MIC respects their decision. We will learn from our weaknesses.
The President and I, along with our MIC leaders at all levels, with try our utmost to be the voice of our community and Malaysians at large. We will work towards the Bangsa Malaysia spirit for the future of our nation.
Congratulations to our new Prime Minister, Tun Dr Mahathir Mohamad, and Pakatan Harapan. My best wishes to the government and hope for the best for our beloved nation. A united, peaceful and progressive Malaysia is our dream."