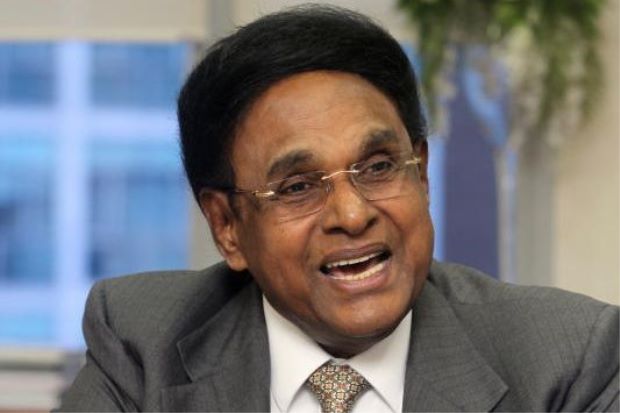 Kuala Lumpur – Former MIC president and Special Envoy for Infrastructure to India and South Asia, Tun S. Samy Vellu (pic) has been admitted at the National Heart Institute (IJN) and is receiving treatment, said his press secretary Datuk E.Sivabalan.
Samy Vellu was admitted after he suffered from a bout of vomiting and not because he had a heart attack, Sivabalan further clarified.
Samy Vellu, 82, is currently under medical observation and is expected to remain in IJN for few more days until his health condition improves.
"Tun came to his office at KL Sentral after attending a family event at his house today (June 5). He then vomited and I took him to IJN for further tests. The doctors did all the tests. I assure you, there is nothing to worry. He is doing fine. He just needs to rest," according to Sivabalan as reported by Bernama.
Sivabalan said Samy Vellu's family also thanked the public and well-wishers for their prayers and calls to inquire about the health of the former MIC President.