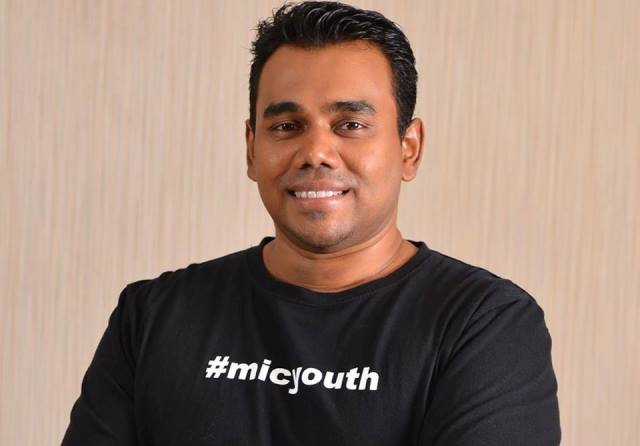 Kuala Lumpur – Datuk Sivarrajh Chandran, MIC Youth leader and member of Parliament for Cameron Highlands has challenged the Pakatan government and its Indian leaders to show that they are better than the proevious government in developing the Tamil Schools in the country.
In a press statement released today Sivarrajh said he is happy that the Education minister has taken great efforts for the development of Chinese schools but urged similar efforts should also be taken for the Tamil schools.
The following is the full text of his statement:
"During the Barisan Nasional administration, we had a Deputy Minister who strived hard for Tamil School Developments but many of our Indians friends berated and tarnished all his sincere efforts.
The previous Deputy Minister managed to obtain up to RM 1.3 Billion worth of allocations to upgrade and improve Tamil Schools all over Malaysia since 2009. We used to provide up to RM 50 – 100 Million worth of allocations annually for infrastructure and maintenance purposes alone.
Yet now under the new government with so much being done to assist and build new Chinese Schools, Tamil Schools are merely being placed under the surveillance of the Minister and Deputy Minister. I'm happy for the Chinese Community, the development of Chinese Schools are being prioritised.
But at the same time the Pakatan Harapan government should also look at developing Tamil Schools. Many leaders from Pakatan Harapan used to accuse us (MIC) with so many things, and now that they are in power I hope they will walk the talk and at least try to do better than us in developing Tamil Schools.
All this makes it look as if Mazlee Malik, the Education Minister is somehow only keen in developing Chinese Schools, is this the payback time for the support they received during GE-14? I hope that's not true.
I really hope that all the Malaysia Baru Ministers will handle personally all affairs related to Tamil School Development in a better way. Prove to the people you'll do better than us.
I reckon some will of course comment "There's no more race based policies so minister will handle fairly for all vernacular schools". In Malaysia Baru everyone is supposed to be treated fairly and equally.
Looking at all these, I really hope that in reality it will work. God bless all"