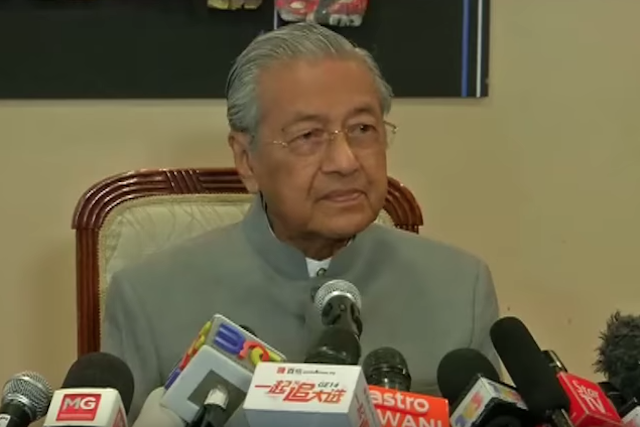 PETALING JAYA — Prime Minister Tun Dr Mahathir Mohamad said that the people are satisfied with the performance of the Pakatan Harapan (PH) government during the first 100 days of its administration although there are some aspects that need to be improved and enhanced.
Attributing this to a "perception survey" conducted online involving 500,000 respondents, he said that the findings had indicated positive signs rather than negative reaction on the current government.
Dr Mahathir,  who is also PH chairman, was speaking to the media after chairing the coalition's Presidential Council meeting at Menara Yayasan Selangor, here today.
"Some have voiced their views stating that although the current administration has not at this point achieved the success they had expected (of the government),  they are nevertheless satisfied.
"There were also some with negative reactions. For example, on the transportation issue, they are not satisfied with the total expenses incurred by the Mass Rapid Transit (MRT) system  but they have reacted positively to the facilities and other conveniences provided," he said.
Dr Mahathir said the survey conducted by a private company also found that the people were not satisfied with the government's efforts in combating corruption and wanted it to  act more aggressively against leaders  involved in corruption and malpractices.
The prime minister said the respondents had also indicated their satisfaction with the government's move to do away with unjust laws, and the introduction of new legislation such as the Sales and Service Tax (SST).
— BERNAMA
FZL PR JPK HA
Friday , 07 September 2018