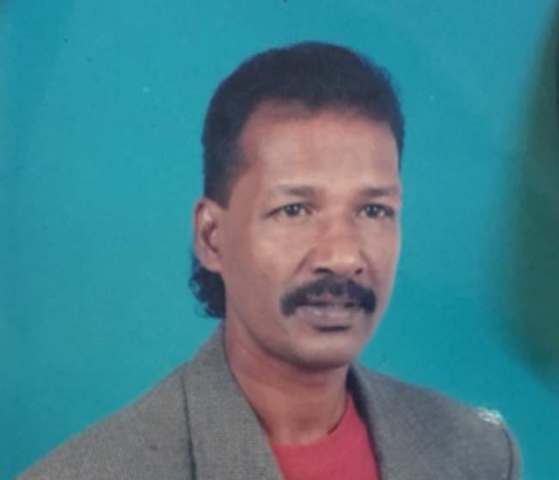 PUCHONG — Famous actor and comedian of the 80's era, Accapan or his real name R. Samynathan who died of kidney failure this morning, was only known by his family members three months ago.
His eldest son, S. Vikneshwaran, 31, said his late father seldom talked about his ailment with his family.
"When father was referred to Hospital Putrajaya a month ago, his ailment had already reached phase three. After four days of being admitted to the ward, the doctor disclosed that his health status had already reached phase three. After four days of being warded, the doctor informed that his health status had reached the critical level and was later referred to the Serdang Hospital for treatment by specialist doctors," said Vikneshwaran who works as a bank manager in Sydney, Australia when met by Bernama, here.
He described the passing of his 63-year-old father as a big loss especially to his mother, S. Yogeswari, 53, and youngest sister, S. Yhuveneshwary, 24, who lived together and were very close to each other.
"Father had told me to look after mother and my sister and to take care of their welfare," said Vickneshwaran.
Accapan is survived by a wife and three children including S. Dhineshwaran, 28 (the second son) who works as an engineer in Sydney, Australia.
When asked that Accapan had purportedly embraced Islam, Vikneshwaran said his father had never converted to Islam as viralled in the social media in 2016.
— BERNAMA