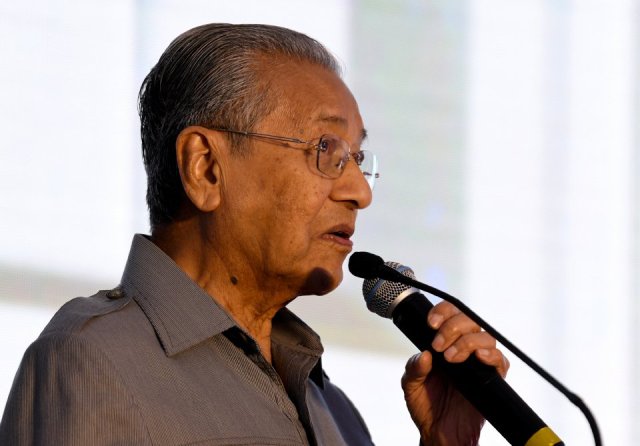 NEW YORK – Prime Minister Tun Dr Mahathir Mohamad arrived here Tuesday   (Wednesday in Malaysia) for a working visit to attend the 73rd session of the United Nations General Assembly.
The special aircraft carrying Dr Mahathir and his wife Tun Dr Siti Hasmah Mohd Ali landed at the Westchester County White Plains Airport  here at 1.12pm (Wednesday 1.12am in Malaysia).
They were greeted on arrival among others by Permananent Representive of Malaysia to the UN Datuk Seri Muhammad Shahrul Ikram Yaakob and Consul-General of Malaysia in New York, Jeremiah Oliver Jitos
Dr Mahathir is scheduled to participate in several High-Level UN meetings before addressing the general assembly at the United Nations headquarters here on Sept 28 – nearly 15 years after he last spoke at the UN podium.
On the sidelines, Dr Mahathir is scheduled to hold talks with several world leaders  including from the United Kingdom, Iran and Sri Lanka.
A string of interviews with  the Washington Post, The Wall Street Journal, TRT World, sessions with investors and fund managers, the United States' Council on Foreign Relations, among others, have also been lined up.
Dr Mahathir will also attend the Second Annual Bloomberg Global Business Forum, address a session at the Asia Society and attend dinner functions with the US-ASEAN  Business Council and US Chamber of Commerce as well as the Malaysian diaspora in New York.
During the general assembly, Dr Mahathir will be accompanied by Foreign Minister Datuk Saifuddin Abdullah,  Defence Minister Mohamad Sabu, Health Minister Dr Dzulkefly Ahmad, and senior government officials.
Dr Mahathir and Dr Siti Hasmah are scheduled to leave here on Sept 29 for London to continue the second leg of his working visit to the United Kingdom.
— BERNAMA