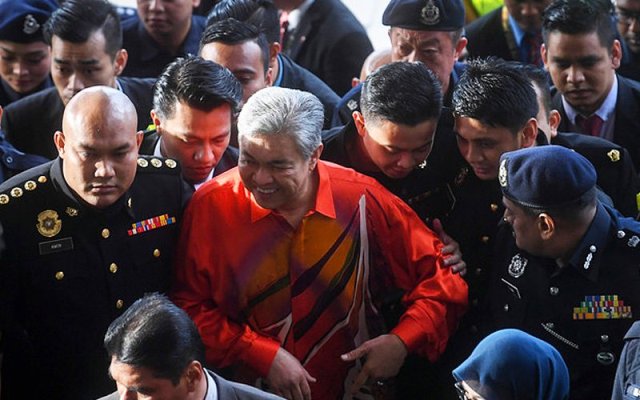 KUALA LUMPUR — The Malaysian Anti-Corruption Commission (MACC) will investigate all the companies involved in the case of UMNO president Datuk Seri Dr Ahmad Zahid Hamidi who was charged with abuse of power and corruption yesterday.
MACC deputy chief commissioner (operations) Datuk Seri Azam Baki said any company and person involved in corrupt activities will not escape investigation.
"We investigate whoever is involved in corruption, so far one company has said they are not involved…..it is up to them to say. The clarification will come from MACC, if our investigation shows that the company is not involved in any corruption, they are not guilty," he told reporters after the IBR oath-taking ceremony of the Badminton Association of Malaysia (BAM) at the Malaysian Badminton Academy here today.
Yesterday, MyEG Services Bhd and its board of directors announced that MACC was not investigating the company nor was it involved in the investigations leading to the charge against the former Deputy Prime Minister.
Ahmad Zahid was charged yesterday with 45 offences under the MACC Act 2009 and the Anti-Money Laundering, Anti-Terrorism Financing and Proceeds of Unlawful Activities Act (AMLATFAPUAA) 2001.
The Kuala Lumpur Sessions Court allowed the Bagan Datuk MP bail of R2 million for all the charges.
Asked about the freezing or confiscation of Ahmad Zahid's assets, Azam said, so far no such action was being taken.
Earlier, he witnessed the signing ceremony of the IBR by BAM which was represented by its president ​​​​​​​Datuk Seri Mohamad Norza Zakaria.
— BERNAMA